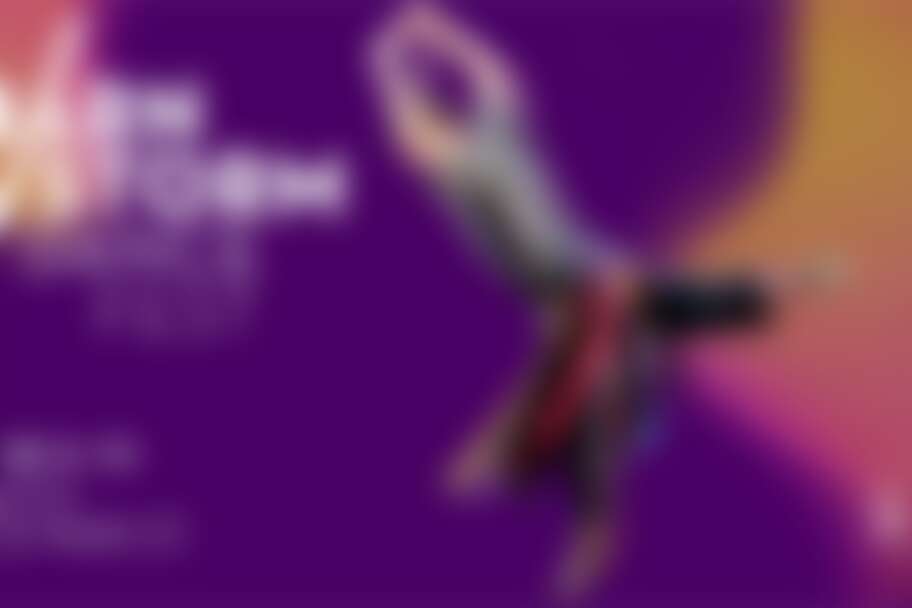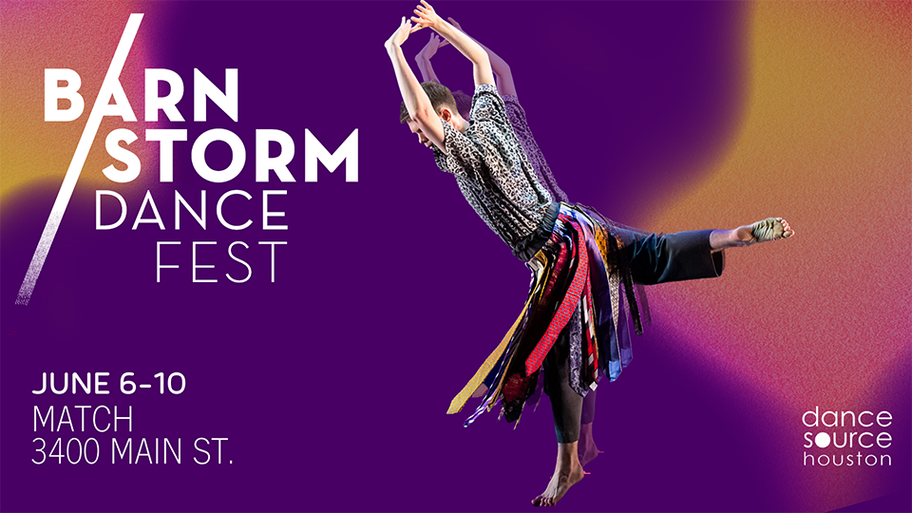 | Date | TIme | | Note |
| --- | --- | --- | --- |
| Tuesday, Jun. 6 | 7:30 PM | | Program A |
| Wednesday, Jun. 7 | 7:30 PM | | Program B |
| Thursday, Jun. 8 | 7:30 PM | | Program C |
| Friday, Jun. 9 | 7:30 PM | | Program A |
| Saturday, Jun. 10 | 5:00 PM | | Program B |
| Saturday, Jun. 10 | 7:30 PM | | Program C |
$25 single program tickets on sale May 4.
*DSH members receive $5 off single program tickets
Buy a festival pass NOW and SAVE!
$70 3-PROGRAM PASS
Includes tickets to all 3 festival programs
Join Dance Source Houston for Barnstorm Dance Fest 2023, happening June 6-10 at Midtown Arts & Theatre Center Houston! Barnstorm showcases the vibrancy of dance in Houston and provides audiences with an exciting sampling of dance genres. The festival includes three unique programs, including 19 live performance works and 9 dance films by dancemakers from our city, region, and across the country. Highlighting the emerging and established dancemakers working in a wide range of styles and featuring both newcomers and audience favorites, each program will be presented twice during the festival. Artist talks will also be presented following the performances on June 7, 8 & 9 to provide audiences with a deeper look into the works featured. This year's Barnstorm programs were curated by Lavanya Rajagopalan, Armando Silva, and Jennifer Sommers.
For more information visit dancesourcehouston.org.
---
Program A
June 6 at 7:30 PM
June 9 at 7:30 PM followed by Artist Talk
Jennifer Salter
John Beasant III
Justin Curry
Kaylah Alexander
Keeley Dunnam
Mark Freeman
Matty Owens
Nia's Daughters Movement Collective
Terrill D. Mitchell
Uwazi Zamani
Program B
June 7 at 7:30 PM followed by Artist Talk
June 10 at 5:00 PM
Aileen Li
Anna Bauer & Jairus Carr
Helanius J. Wilkins
Jessie Ferguson
Katie Nicole Harmon
LaKesha Sowell
Loren Holmes
Stacey Allen
Travis Lake
Program C
June 8 at 7:30 PM followed by Artist Talk
June 10 at 7:30 PM
Chathuri Nirosha
Jen Passios & Jacob Regan
Jennifer Akalina Petuch and Annali Rose
Jennifer Scully-Thurston
Lauren Serrano
NobleMotion Dance
Quinton Brooks
Tempest McLendon
TranScend Motion | Sarah Tran
Italics denote dance on film artists. All others listed will present live performance works.