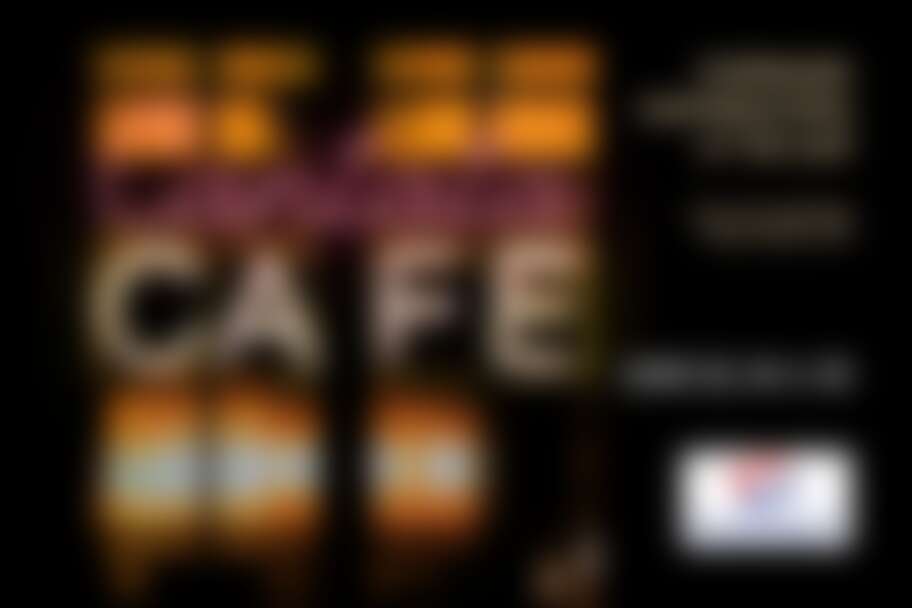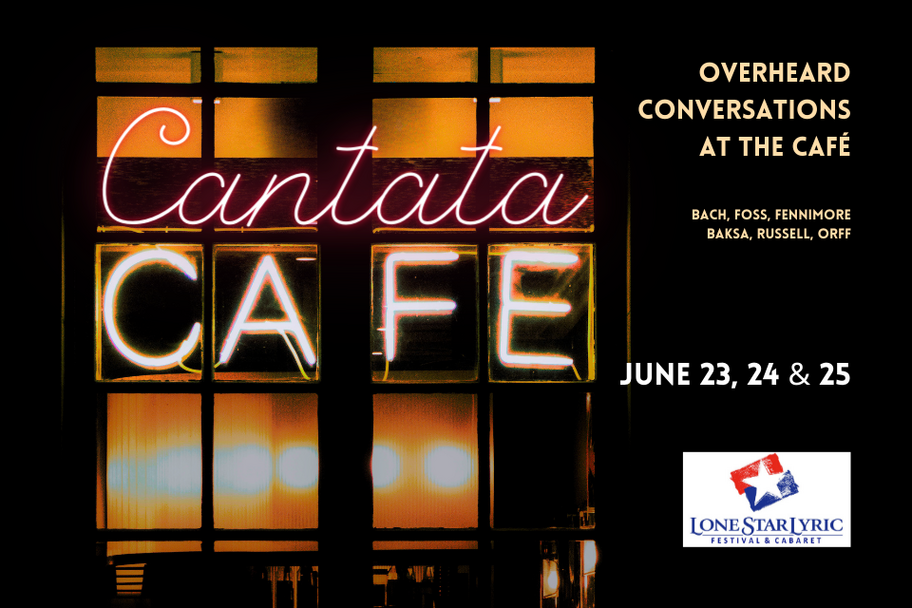 Lone Star Lyric presents an evening at the Cantata Café where folks from all over the world gather. Audiences are seated at the café along with our performers, listening in on each table's story. The musical tapestry weaves four different cantatas into one delightful evening of lyric tales by J.S. Bach, Lucas Foss, Joseph Fennimore, Carl Orff and even Anna Russell - each, re-imagined and revealed like overheard conversations at a café.
THE PEASANT CANTATA (Cantate burlesque)
Music by J.S. Bach, English lyrics by Henry S. Drinker
Story: Two café staff servers exchange jokes about the new city officials, complain about the taxes and life but celebrate the fact that the new mayor has supplied beer. In the end, they decide to enjoy it while it lasts.
Cast: Emily Schuck, Brady Spell
INTRODUCTIONS AND GOOD-BYES
Music by Lukas Foss, lyrics by Gian Carlo Menotti
Story: The maitre d' of the Cantata Café greets his guests politely while managing an often lazy waitstaff.
Cast: Zack Scott Frank, Stan Tubbs, Norma Rowson, Alicia Chew
THE FRENCH LESSON and BERLITZ: INTRODUCTION TO FRENCH
Music by Roger Edens, lyrics by Betty Comden and Adolph Green and Music by Joseph Fennimore, lyrics from "Berlitz: French for Travelers."
Story: Eager to impress her new Parisian boyfriend, a young socialite hires a private French tutor and they take their lessons out for a spin.
Cast: Mariah Graves, Justine Ash
HOW TO WRITE YOUR OWN GILBERT AND SULLIVAN OPERA
Music & Lyrics by Anna Russell
Story: Desperate for a new production, Anna pitches the idea of writing a new Gilbert & Sullivan opera to her agent.
Cast: Julia Laskowski
RED CARNATIONS
Music & Lyrics by Robert Baksa, based on the play by Glenn Hughes
Story: After hitting it off at a costume party, two millennials decide to meet again but don't know what each other look like! This "blind date" is complicated by another woman wearing the same red carnation.
Cast: Kay Boyte-Moore, Laura Corina Sanders, Stephen Ash
CARMINA BURANA, "O FORTUNA"
Music by Carl Orff, lyrics drawn from medieval poetry
Story: Are we doomed to fate?
---
Friday, June 23 & Saturday, June 24 at 8:00 PM
June 25 at 5:00 PM
Runtime:
2 hours with one intermission
Tickets:
$35 Regular - General Admission
$25 Student/Senior/Industry