Mission
Founded in 2006, Lone Star Lyric is an independent, non-profit opera and lyric theater presenting organization committed to showcasing Texas-based artists, premiering new chamber works by living American composers and exploring the untapped repertory of lyric composers of the past.
Lone Star Lyric (LSL) has carved a distinctive niche in Houston's rich artistic community, providing an opportunity for theater-going audiences both in Houston and beyond to satisfy their appetites for diverse opera and lyric theater experiences. LSL offers innovative, fully staged, high-quality productions that immerse audiences into the show and that are presented in intimate venues. LSL performances feature Houston's finest established and emerging opera and theater performers, singers, musicians and theater professionals.
About
On behalf of our Board of Directors and our fabulous performing artists, it is my pleasure to welcome you to our ninth anniversary season. Founded in 2006, Lone Star Lyric has carved out a unique niche in Houston's theater community. Our mission is to explore the untapped lyric theater repertory of the past and to promote new works by living American composers. We are celebrating our 13th birthday!
Happily nestled into Houston's newest theater center, MATCH (Midtown Arts Theater Center Houston) at 3400 Main @ Holman, we call this wonderful new venue home along with more than 15 other theater, chamber music, and dance organizations. 2018-2019 marks our 13th season of chamber opera and boutique musique.
This season we begin with a Broadway Lights cabaret tour across North and West Texas, thanks to Texas Hill Country Opera & Arts and the Sweetwater Municipal Auditorium APPLAUSE! SERIES. LSL has proudly commissioned and premiered 10 new chamber operas. This October, we offer the Texas premiere of the two-woman musical, WITCHES. Danny Ashkenasi's clever, bawdy nine-lives spanning tale of two women who happen to be witches. With the composer in residence, the following weekend, we are honored to present excerpts at the 21st Annual Round Top Theatre Forum in Festival Hill.
Our Lyric Cabaret jazz concert series continues this year with four fantastic events, ALL THAT GLITTERS (Dec), OVER THE RAINBOW - HAROLD ARLEN: BROADWAY TO HOLLYWOOD (Feb), ANOTHER BRITISH INVASION (Apr) and A FINE ROMANCE - JEROME KERN & FRIENDS (Jun). True to the New York-style cabaret, each show is backed by a trio of Houston's finest jazz players. We finish our June festival season with Jacques Ibert's hilarious comic opera, ANGELIQUE. A delightfully un-PC comic opera about a shrewish wife that even the devil himself rejects as "too darn hot." With hints of Cole Porter's KISS ME KATE, based on Shakespeare's TAMING OF THE SHREW, you can be sure of a happy ending. With 12 concert cabarets and six festival productions, Houston will be humming all year long.
Happily, we sold out our whole 2018 summer festival and many shows during the year so get be sure to get your tickets early so you don't miss a note! -Kelli Estes Artistic Director, Co-Founder
Subscribe
Purchase a subscription to our 2018-2019 season!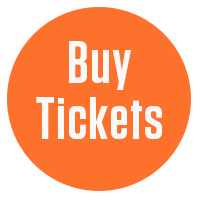 Past Events at MATCH
Pages