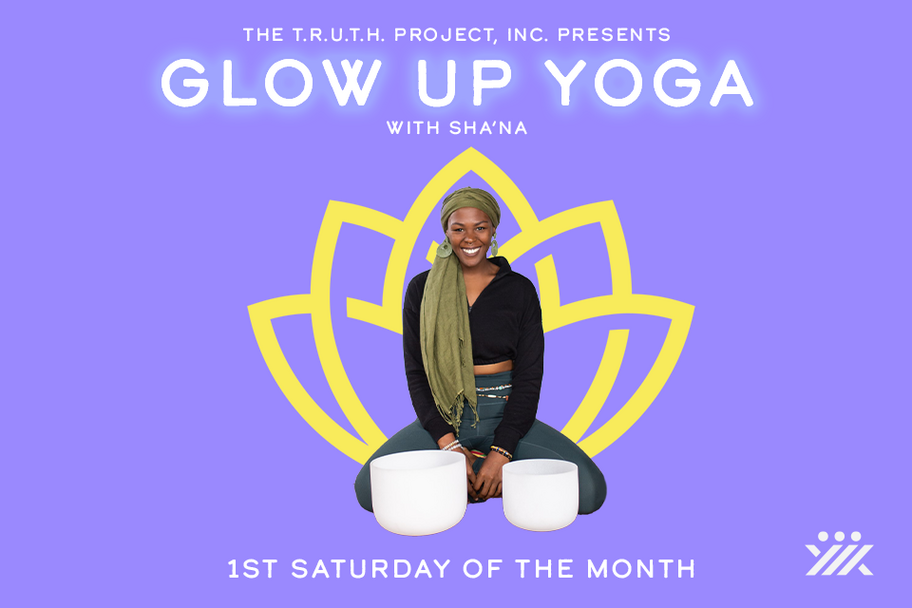 | Date | TIme | |
| --- | --- | --- |
| Saturday, Jan. 14 | 10:00 AM | |
| Saturday, Feb. 4 | 10:00 AM | |
| Saturday, Mar. 4 | 10:00 AM | |
| Saturday, May. 6 | 10:00 AM | |
| Saturday, Jun. 3 | 10:00 AM | |
| Saturday, Aug. 5 | 10:00 AM | |
| Saturday, Sep. 2 | 10:00 AM | |
| Saturday, Nov. 4 | 10:00 AM | |
The T.R.U.T.H. Project presents
Glow Up Yoga
Focusing on Queer folx of color and allies, prepare to GLOW UP as we breathe, stretch, and elevate the spirit! 1st Saturday of the month 10:00 AM, please arrive by 9:45 AM.
MATCH
3400 Main Houston, TX 77002
Free to the public with registration, donations accepted.
For beginners or advanced, this experience is for you!