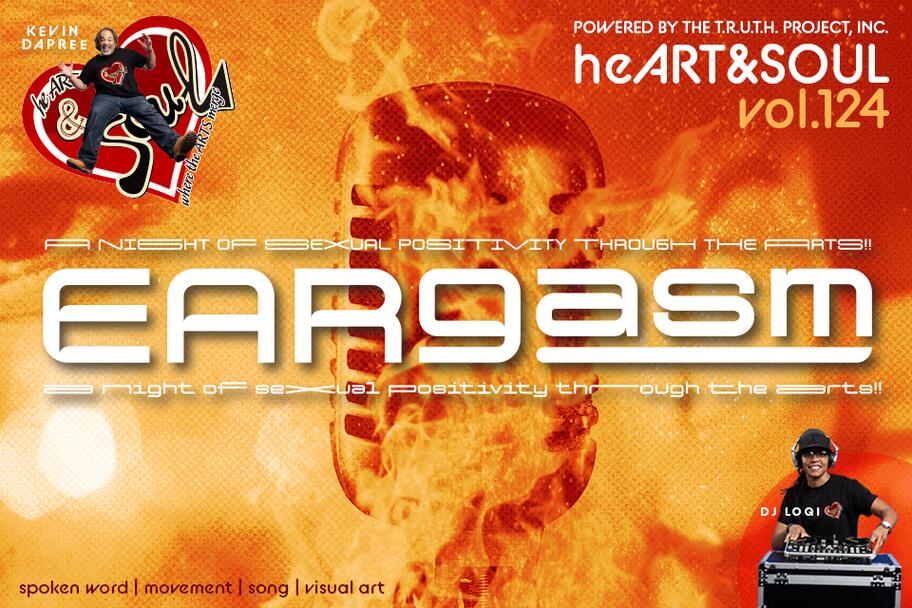 A night of sex-positivity through the arts!
A tingling Art-infused Open Mic featuring Community!
7:30 PM - 8:00 PM... THE MIXER
Experience the sound of DJ LoQi spinning the hottest Neo Soul, R&B music that will stimulate your mind, body, and soul as you arrive for your heART&SOUL experience.
8:00 PM... THE EXPERIENCE
This experience will feature an open mic of artists who will leave the audience covered with ashes; this mic will bring the heat.
SPOKEN WORD + MOVEMENT + SONG + VISUAL ART =
Where the ARTS merge!
---
Saturday, August 26
Runtime: 2 hours with one intermission
Tickets: $20
This event is recommended for those 18 and over.