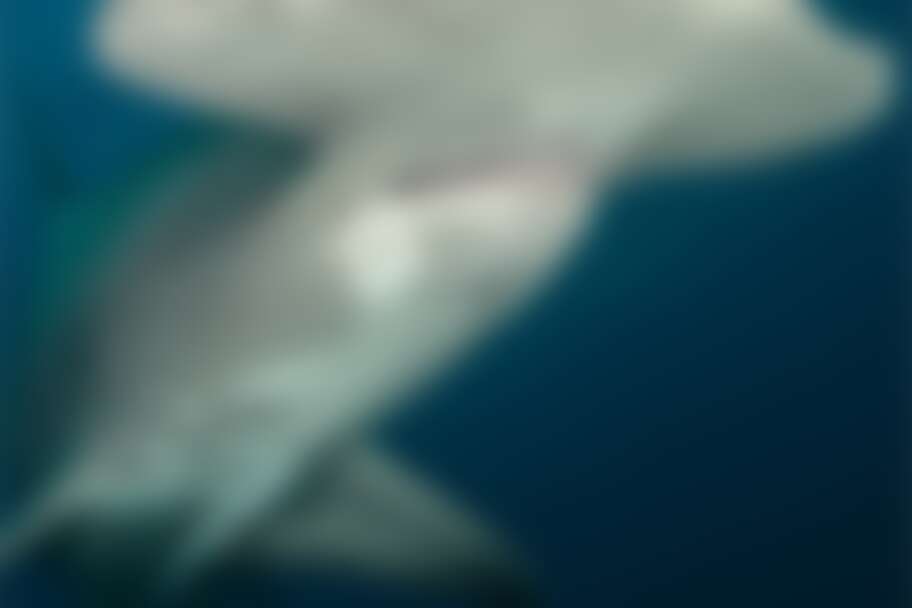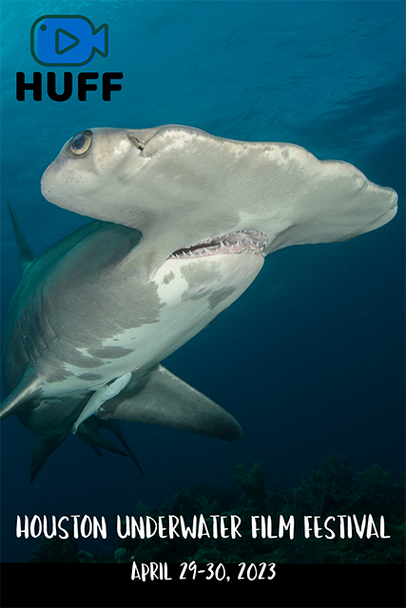 | Date | TIme | | Note |
| --- | --- | --- | --- |
| Saturday, Apr. 29 | 3:00 PM | | |
| Sunday, Apr. 30 | 3:00 PM | | |
| Sunday, Apr. 30 | 5:30 PM | | Sun. Reception |
The Houston Underwater Film Festival (HUFF) aims to promote underwater filmmaking and appreciation of the beauty and diversity of all things underwater as well as encouraging the art of underwater videography. Underwater videographers from around the world have submitted entries and over the two days, we will show 61 films from more than 22 countries.
The Saturday event has 3 categories: "Made in Texas," "Art House Flicks," and "Protect and Respect the Oceans." Sunday's showing features "Shorts," "Animation and Dance," and "Feature Length" films. Each day closes with a raffle to benefit the HUFF with some awesome prizes including dive travel, dive photographic equipment, works of art, books and more. Raffle tickets are 3/$5 -- must be present to win! After the Saturday screening and raffle, we will adjourn to the Holman Draft Hall across the street for an informal "meet the filmmakers" event. After the Sunday event, there is a reception in the Gallery of the MATCH where we honor the winners (selected by real-time anonymous audience vote) and hold the raffle. Entry to the reception is free, but there is a ticket required for the buffet. Being creatures of habit, some of us are likely to wander across the street again to the Holman Draft Hall after the reception. Make plans to join us for this unique event that showcases all things relating to the underwater world from the beauty of the oceans and coral reefs to fresh water to animation and underwater dance. More information can be found at huff.hups.org.
The HUFF is a non-profit event and is run by volunteers from the dive community. It is underwritten by the Houston Underwater Photographic Society supported by dive clubs, individuals, the international dive community and businesses. Thanks to all for their tremendous efforts and support!
---
VIDEO-ON-DEMAND
VOD will be available for viewing starting Monday, May 1 through Monday, May 8 at midnight.
VOD ACCESS TICKETS:
$10 individual screening access
$15 access for both screenings
SATURDAY SCREENING
Screening Catagories: "Made in Texas," "Art House Flicks," and "Protect and Respect the Oceans"
SUNDAY SCREENING
Screening Catagories: "Shorts," "Animation and Dance," and "Feature Length" films
VOD PACKAGE
Purchase access to both screenings and save!
Video-On-Demand Package

$15 access ticket
Once access ticket allows for VOD view for one household.
includes access to the video for both the Saturday and Sunday screenings.
NIGHT ONE Video includes screenings of Short Video, Environmental, Art House Flicks and Made in Texas categories.
NIGHT TWO Video includes screenings of entries for the Feature Length category.
Please note that this package is subject to a $2 handling fee at checkout.
Once you have completed the purchase you will recieve a confirmation email with a link to the video.
The VOD will be accessible starting May 1 and access will continue until midnight on May 8.