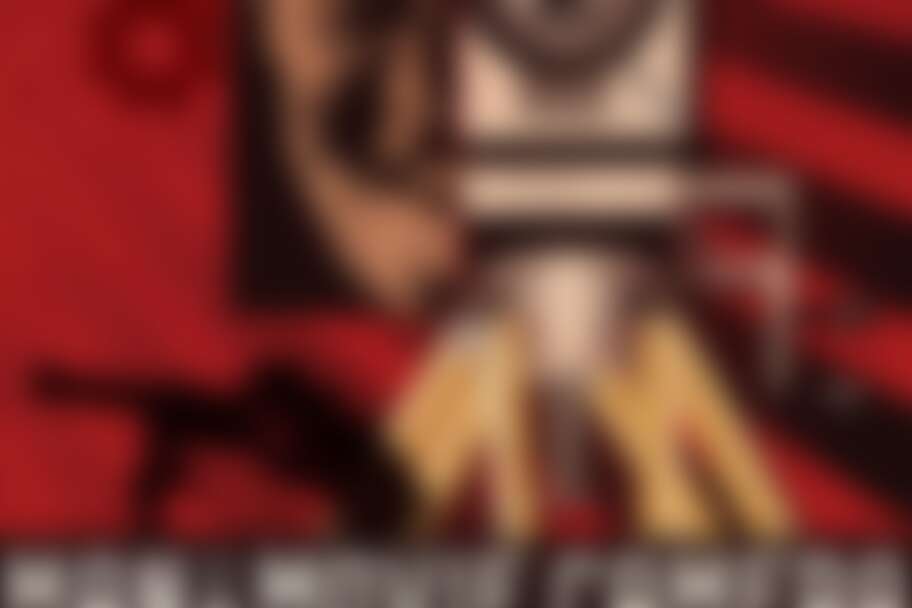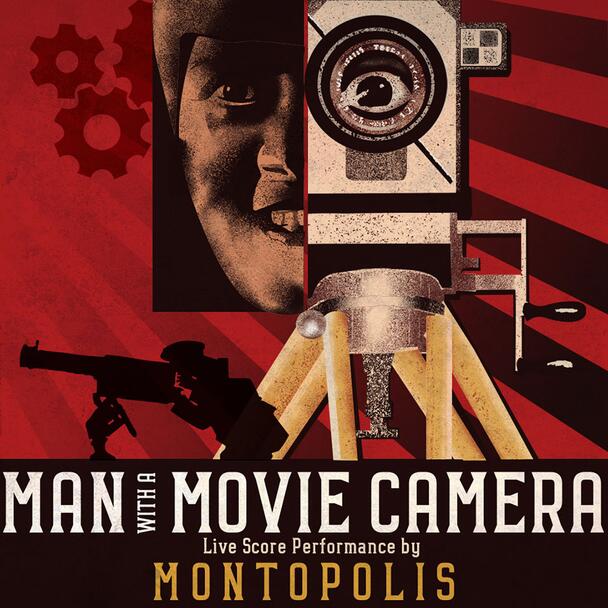 The Montopolis live musical score to the 1929 Ukrainian documentary Man with a Movie Camera has toured across the country in 2023 to rave reviews from both critics and audiences alike. Revered as a visual masterpiece and one of the greatest documentaries ever made, the film gives historical context to the current Russian invasion and lays bare the costs of the ongoing humanitarian catastrophe. The joyful, original live score celebrates the beauty and resilience of Ukraine's people and aims to inspire American audiences to support the country in its time of need. Cellist Sara Nelson (Brandi Carlile, David Byrne, Austin Symphony) will be joining pianist and composer Justin Sherburn and guitarist Gunner Ross for the Houston performance.
---
Thursday, September 7 at 8:00 PM
8:00 PM
Buster Keaton's Scarecrow
8:30 PM - 9:30 PM
Man with a Movie Camera
Tickets: $15
---
"Sherburn counts a day job in Okkervil River, but has made a name for himself with his chamber outfit Montopolis' stunning, hour-long score to the famous 1929 Russian silent. The capacity audience at Alamo Drafthouse last weekend gave a well-deserved standing ovation at the conclusion of the film and its accompanying live performance. This is rich Austin culture with an already storied legacy made even more so by this latest entry. Your summer blockbuster has arrived."
- Raoul Hernandez, The Austin Chronicle
Montopolis will open the evening with a live score to Buster Keaton's silent 18 minute film The Scarecrow. It's a light hearted romp that will interest audiences fond of more traditional silent films. Watch a community chamber group perform this original score to the film HERE.
Montopolis is partnering with the relief organization Bird of Light Ukraine to raise awareness of the ongoing refugee crisis. Donations for Bird of Light will be accepted in the lobby and a portion of the proceeds will be donated to support their efforts. The Bird of Light Ukraine organization has built a humanitarian supply line that sends millions of dollars of goods to the hardest hit parts of Ukraine. With in-depth knowledge of the region, they can respond quickly to the greatest needs as situations change on the ground, a challenge for larger, more prominent NGOs.
The grandson of Romanian immigrants, Montopolis pianist and composer Justin Sherburn has a personal investment in the history and culture of Eastern Europe. His original score incorporates indie rock, extended techniques, and traditional Ukrainian folk melodies. According to Sherburn (whose Ashkenazi family name is Shapiro), the work is "an exercise in the power of music to undermine a film's intention." Man with a Movie Camera was commissioned by the Soviet regime under Joseph Stalin to showcase the might of industry in the cities of Kyiv, Kharkiv, and Odesa. The composer's romantic score transforms a nationalistic propaganda film into a celebration of the human spirit, emphasizing the humanity of the Ukrainian people over the industrial prowess of the Soviet Union.
We encourage our venues to use this event as an opportunity to rally support in their community for the Ukrainian people and are happy to work with local organizations toward that goal. Along with original compositions, the 2022 updated live musical score incorporates the Ukrainian national anthem, traditional Ukrainian folk melodies, and solo piano works by contemporary Ukrainian composer Valentin Silvestrov.
More about the film:
Man with a Movie Camera is an experimental 1929 Soviet silent documentary film, directed by Dziga Vertov, filmed by his brother Mikhail Kaufman, and edited by his wife Yelizaveta Svilova.
Vertov's feature film, produced by the film studio VUFKU, presents urban life in Moscow and the Ukrainian cities of Kyiv and Odesa during the late-1920s. It has no actors. From dawn to dusk Soviet citizens are shown at work and at play, and interacting with the machinery of modern life. To the extent that it can be said to have "characters", they are the cameramen of the title, the film editor, and the modern Soviet Union they discover and present in the film.
Man with a Movie Camera is famous for the range of cinematic techniques Vertov invented, employed or developed, such as multiple exposure, fast motion, slow motion, freeze frames, match cuts, jump cuts, split screens, Dutch angles, extreme close-ups, tracking shots, reversed footage, stop motion animations and self-reflexive visuals (at one point it features a split-screen tracking shot; the sides have opposite Dutch angles).
About Montopolis:
Montopolis is an indie chamber music group from Austin, Texas that performs the works of composer Justin Sherburn. Their music folds folk idioms into modern classical arrangements with inventive instrumentation to create "stunning and transcendent" (Austin Chronicle) concerts. Their programs are audience-engaging, multi-media events that combine live music with video and interactive story telling. Their most recent albums, Music for Enchanted Rock and The Legend of Big Bend, are themed around Texan ecological points of interest. Montopolis will continue to be inspired by and draw attention to the natural wonders of our state, country and planet. The Montopolis musicians include members of the Austin Symphony, Okkervil River, Tosca String Quartet, and the Polyphonic Spree.
About Justin Sherburn:
Justin Sherburn is a composer, producer, and musical director based in Austin, Texas. He composes for feature films and produces music for theater and dance companies as well as writing and recording music for his group Montopolis, represented on the albums, "Music for Enchanted Rock" and "The Legend of Big Bend". In Spring 2020, Justin was chosen as an artist in residence at Acadia National Park. In 2019, he was awarded the Innovations grant by the National Endowment for the Arts and the Mid America Arts Alliance. His previous awards include the audience award at SXSW Film Festival, "Best Music" at the Ocean Blue Film Festival, the B Iden Payne award for best musical director and best original score, and the Austin Critics Table award for Music Composition.
He has had a long and varied career as a touring musician, working with indie rock group Okkervil River, the tango orchestra "Glovertango" and the swing band 8 1/2 Souvenirs, sharing the stage with legends such as Willie Nelson, Roky Erickson, Brian Setzer and Wilco, appearing on the David Letterman, Conan O'Brien, and Jimmy Fallon television shows, and performing at festivals around the globe from Coachella to Primavera Sound in Barcelona to the Laneway Festival in Australia.
As a musician, Justin Sherburn has had a decades long career as a pianist and guitarist performing jazz, rock, folk and tango and embracing the traditional role that each of these genres demand. As a composer, he draws on these traditions within a modern classical and rock framework. His original compositions combine traditional orchestral instrumentation with analog synthesizers, digital programming, and field recordings. Justin's group "Montopolis" produces multi-media events that combine music performance with projected imagery and storytelling themed around geographic points of interest in Texas. Inspired by the landscape, Sherburn hopes to inspire environmental stewardship in others through his art.