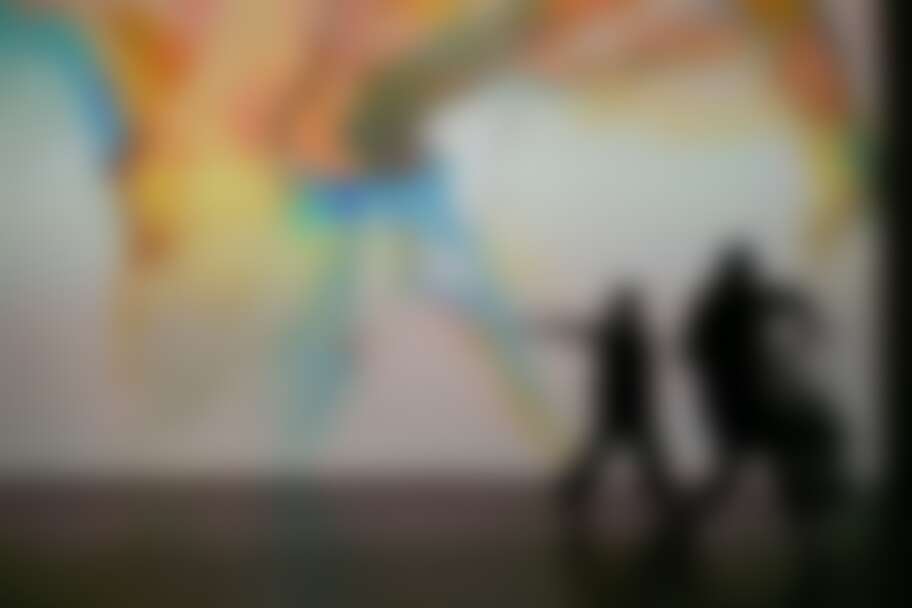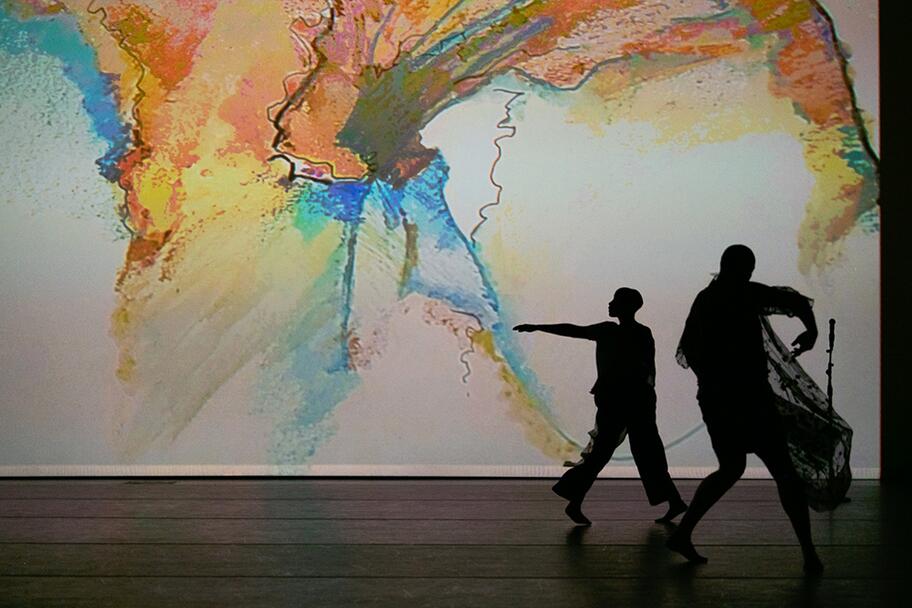 Can't make the live performance? Watch the livestream!!
Purchase Livestream/Video-On-Demand access for this show! The livestream will take place on October 3 at 7:30 PM CST. After that you can watch the Video-on-demand through midnight on Sunday, October 15.
---
Dance Source Houston presents the 26th edition of Mind The Gap, an evening of works by local choreographers Amanda Monteith, Jasmine Hearn, jhon r. stronks, Kamryn Horn, Kristina Prats, Caiya Velasco-Teters, and dance company Deeper Than Dance. The program will feature a range of dance forms, including aerial, contemporary, and modern, created and performed by dance artists based across the Greater Houston area.
Mind The Gap was created in partnership with MATCH to support independent choreographers and small dance companies in presenting their work. The program offers participants high production value, low administrative burden, and shared ticket income, as well as production and audience development support. Begun in January 2017, Mind The Gap has featured works by more than 115 local dancemakers to date, providing opportunities for dancemakers and connecting audiences with new dance experiences.
---
Meet The Choreographers
Originally from Buffalo, Amanda Monteith is a dancer, choreographer, and artist based in Houston, Texas. She holds a BFA in Dance from Arizona State University where she developed multiple works both for film and live performance shown on platforms associated with said university and otherwise. She currently teaches and trains at Garage 713 Studio, her home base for rehearsal and creation. Amanda has trained in multiple avenues of performance and genres of dance as well as dabbling in film and photography. Her first short film "Reclaimed," was presented in the 2020 Los Angeles Lift Off Film Festival and her second short film "A La Luna Y De Regreso" was presented in the 2021 Ojai Short Film Festival as a finalist as well as the 2021 Queens Underground Black and Brown Film Festival. She has also held an Arts Administration and Marketing internship with Gallim Dance. Amanda has presented various work throughout the United States, from danceTactic's first annual Quick Festival to DanceSource Houston's Mind the Gap. She appeared in VH1's A Hip Hop Family Christmas in December 2021, both as a dancer and an extra, alongside being featured in BuffBunny Collections' "That So 70s" activewear campaign. Most recently, Amanda has performed in Kay Collymore's collaborative work entitled "Home" with Kinetic Ensemble and Wild She Dance's immersive production "Mill."
Deeper Than Dance (DTD) is a non-profit dance company based in Houston, Texas founded by University of Houston dance alumna Mariah Henry. In 2018 Mariah established DTD with the mission to provide an environment that uses faith and the Word of God as the main inspiration behind DTD's movement, as well as to connect the body, soul, and spirit of dancers as they participate in, perform, and create the art of dance. DTD wishes to present positive dance works with hopes that our community will receive an ongoing sense of fulfillment and joy through the art of dance.
Jasmine Hearn and jhon r. stronks [Jas + jhx] have been learning from one another since 2005. Coming together and moving apart, each embodies a multitude of lessons learned from loved ones, teachers, and experiences. As individuals and collaborators– their practices and processes are centered in dance traditions of the African Diaspora including modern, jazz, lyrical, and postmodern dance techniques. Since the performance of B.L.K. Gurls ~n~ W.H.T. Boiz: Singin' 'bout Gawd! (2014), jhon and Jasmine have made collaborative performance experiences that blend song, text, and dance. They reference their love for Kerry Ultimate Phoenix Jackson and the brilliance of Black women and queer people.
Kristina Prats began dancing at a young age. The love and passion that grew sent her on to study dance at the University of Houston under the most prestigious and influential direction. She has since gone on to work with some of Houston's finest choreographers and dance companies; The Pilot Dance Project, Ashley Horn, Suchu, Haven Arts Theatre and Psophonia Dance Company to name a few. Kristina is also apart of the performance company at the Texas Renaissance Festival and also performed with Haven ArtsTheatre at the TRF After Dark theater shows. Throughout her performance career, she has had the opportunity to perform in national events such as the pregame show at SuperBowl 38, allowing her to work with artists Aerosmith and Willie Nelson, and various Fringe Festivals across the country. After a long run of performing, Kristina is ready to embark on a new journey and dive into the choreographic side of life!
Kamryn Horn is an American choreographer, dancer, and teacher born in Katy, Texas. Throughout her training, she studied various styles such as Ballet, Jazz, Contemporary, Modern, Tap, Hip-hop, and Improvisation and had the opportunity to work with many inspiring artists. Her training led to her passion for a creative approach to the performing arts and sharing that with others. She received her B.F.A in Dance at Sam Houston State University in Spring of 2023. She plans to continue performing, choreographing, and teaching while sharing her passion for creative movement and individual expression.
Caiya Velasco-Teters is a 24 y/o Houston native, seasoned choreographer, performer, and business owner. She holds over 100+ performances under her belt as a dancer & circus artist and has produced 3 full-length productions featuring contemporary and aerial arts disciplines. Caiya's training dates back to age 3 when she began training Classical Ballet. She then went on to train in many other dance disciplines along with circus arts. With an emphasis on dance her whole life, she decided she wanted to pursue circus at the age of 16 hoping to create original productions that incorporated both dance and circus arts. After gaining knowledge and training in circus, it was time for her to set her dream of creating productions in motion; so she started Cai Circus.
---
Tuesday, October 3 at 7:30 PM
Runtime: 1 hour with no intermission
Tickets: Pay-What-You-Can
$15 - Regular
$25 - Patron
$35 - Supporter
Ticketed income is equally split between the choreographers. Your ticket purchase, at any level, increases the amount of funds available to be redistributed directly to the artists.