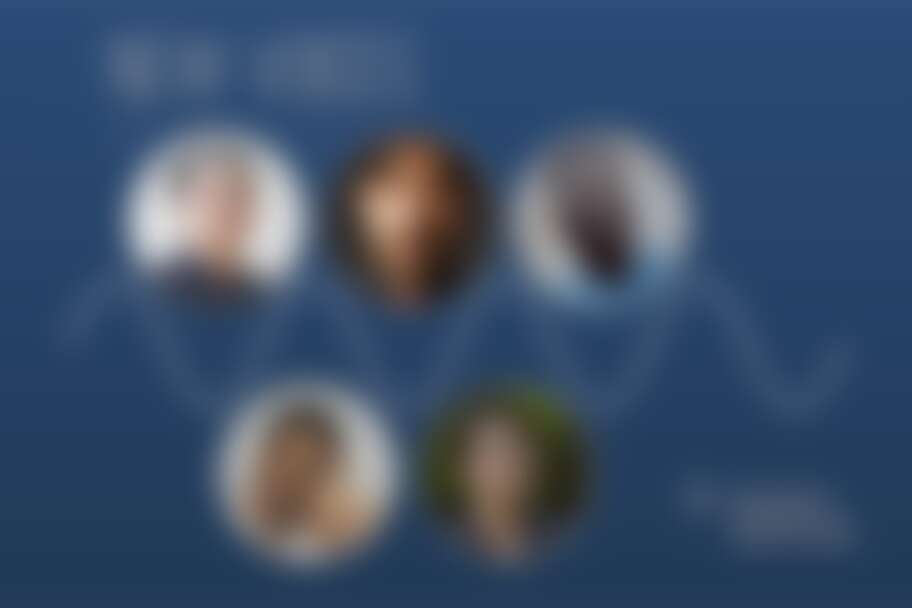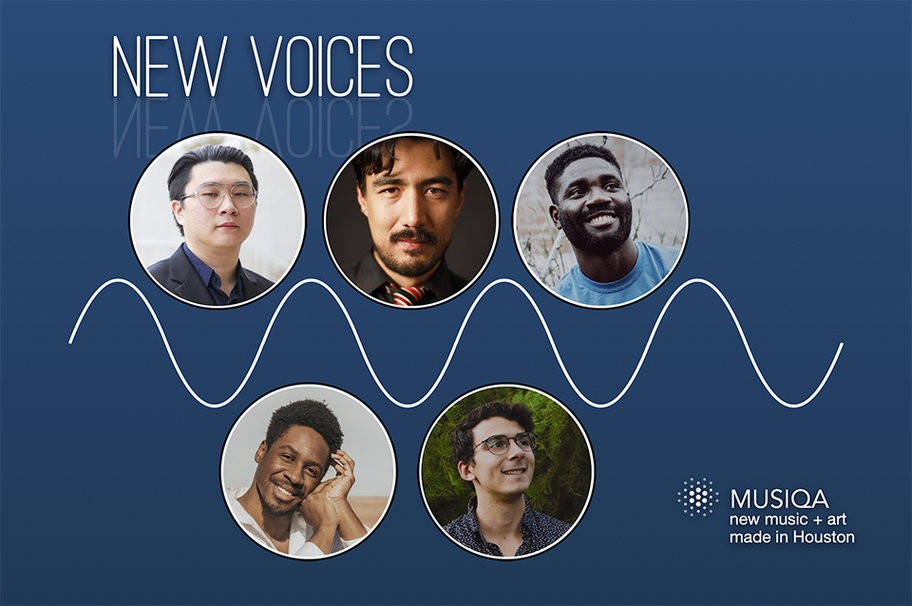 Musiqa is beginning its 2023-2024 Season with a slate of world premieres from some of today's most exciting young composers, continuing our tradition of giving voice to emerging talent and collaborating with Houston artists. Join us this October to be the first to hear music by Oswald Huynh, Kyle Rivera and Eric Estrada Valadez, along with a performance of Paul Novak's entwining and new poetry commissioned for the occasion by Houston poet Ayokunle Falomo.
Oswald Huynh is the winner of Musiqa's 2022 Emerging Composer Commission. He wrote This Room and Everything in It for clarinet/bass clarinet, violin, cello and piano, basing it on a poem of the same name by Li-Young Lee. Each movement derives its title from a line in Lee's poem, which explores human memory and its connection to imagination. This season Huynh will serve as the Composer-in-Residence with the Illinois Philharmonic Orchestra.
Musiqa is proud to present entwining by 2022 Emerging Composer Commission runner up Paul Novak. entwining is a set of three interlocking miniatures which are very different but nevertheless subtly unified. The title refers to the complex orchestrational ways that the performers converge and interlock musically through the piece. Novak was the recipient of a 2023 Barlow Endowment Commission for a new work for Balourdet Quartet, and of the 2020 American Composers Orchestra Underwood Commission for a new orchestral work that the ACO will premiere in Carnegie Hall.
Musiqa's 2022 Emerging Composer Fellowship was won by Eric Estrada Valadez, a doctoral student at University of Houston Moores School of Music. The Emerging Composer Fellowship (since renamed the "Catalyst Commission") identifies promising artistic talent and provides mentoring from acclaimed Houston area composers, and professional opportunities in an innovative contemporary music chamber ensemble. Valadez's Del silencio brota un árbol (From silence, a tree sprouts) is written for flute, clarinet, violin, cello and piano.
The Cross-Country Chamber Consortium was established to better amplify the voices of artists in Black, Latinx and Indigenous communities, voices which have traditionally been under-represented in the world of modern music. Made up of five ensembles from around the company and co-founded by Musiqa, The Cross-Country Chamber Consortium named Kyle Rivera the winner of its 2022 Black, Latinx and Indigenous Emerging Composer Commission. Rivera's resulting composition, Anaglyph, is an exploration of the impact of colonialism and nationalism on language. Rivera created 6 imaginary languages in order to explore the types of variety and meaning that are lost in language as a result of political factors. Phonetics, morphology, constituency, and syntax are all explored differently in the fictional languages of Anaglyph. Rivera's future projects include collaborations with Toolbox Percussion, the Albany Symphony, Virginia Center for the Creative Arts, and a commission from the Aspen Music Festival.
Poet Ayokunle Falomo is Nigerian, American, and the author of AFRICANAMERICAN'T (FlowerSong Press, 2022), two self-published collections and African, American (New Delta Review, 2019; selected by Selah Saterstrom as the winner of New Delta Review's 8th annual chapbook contest). A recipient of fellowships from Vermont Studio Center and MacDowell, his work has been anthologized and published in print and online: The New York Times, Houston Public Media, Michigan Quarterly Review, The Texas Review, New England Review, Write About Now among others.
Musiqa is proud to bring Tyler Martin (flute), Maiko Sasaki (clarinet), Jacob Schafer (violin), Chris Ellis (cello) and Chelsea de Souza (piano) back to the stage for this performance. All tickets are pay-what-you-can.
---
Saturday, October 14 at 7:30 PM
Runtime:
90 minutes with no intermission
Tickets:
Pay-What-You-Can