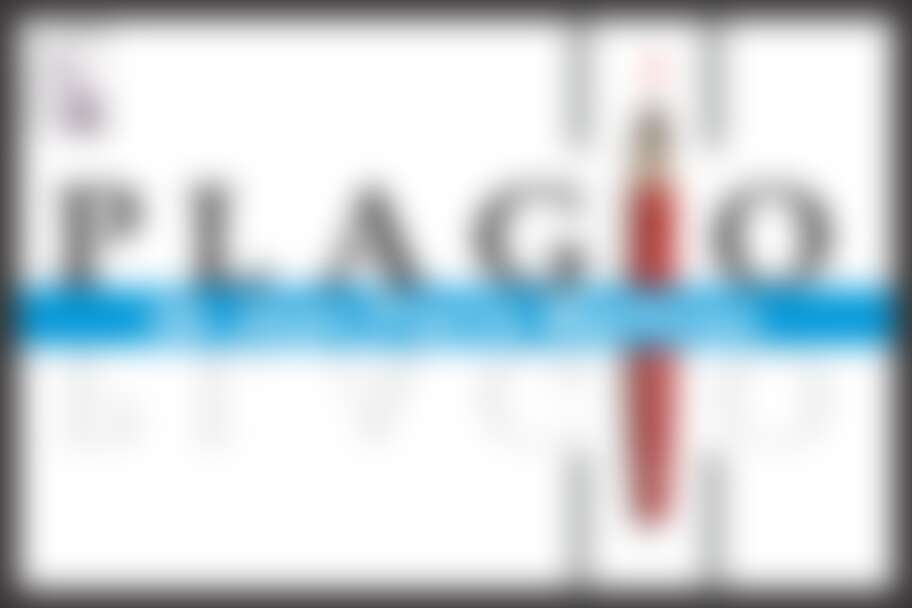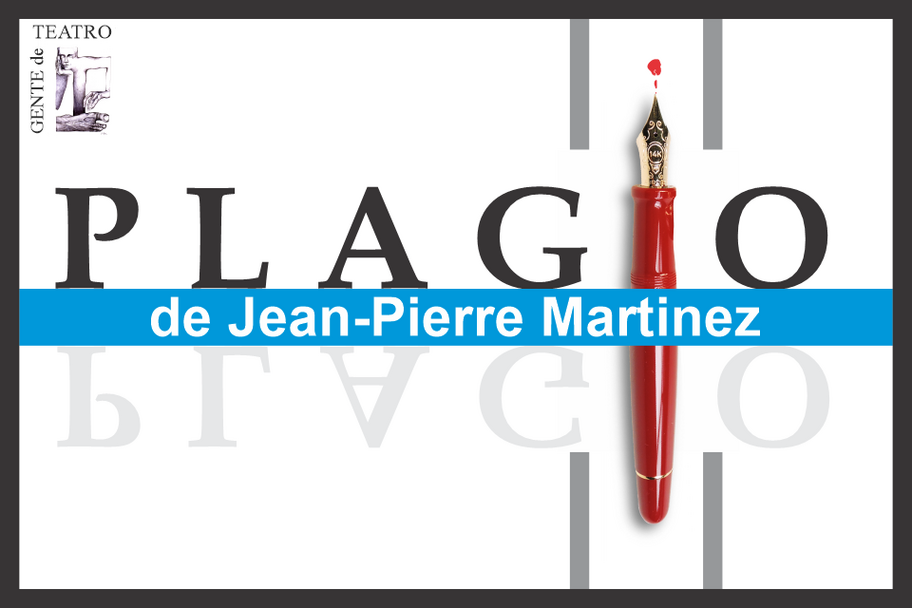 A dark comedy by Jean-Pierre Martinez. How plagiarism may lead to malfeasance and how such malfeasance may lead to glory rather than shame...
Following sold-out performances in March, Plagio (Cheaters) by playwright Jean-Pierre Martinez is back!
Since publishing his first novel, Alex, the recipient of a prestigious award, has been basking in his reputation as an author in vogue while collecting his copyright money. He is about to become the recipient of the Cruz de Caballeros de las Artes y las Letras Award bestowed by the Ministry of Culture. His wife Gloria, whose fortune and connections significantly enhanced his reputation, is helping him prepare his speech for the ceremony. However, this is exactly the moment when Alex receives the unexpected visit of an unknown woman who could put his "success story" in jeopardy.
Jean Pierre Martinez, himself a victim of plagiarism a few years ago, knows only too well what an author feels when an impostor "steals" his creation. After winning his case against the plagiarist, Martínez decided to turn his painful experience into a farce. A play, though, cannot be turned merely into censure, condemnation, or even revenge. Refusing to play the role of victim, Martínez chooses black humor to offer an implacable picture of the literary world in all its naked pettiness and pomposity.
This play is directed by Marcela Salas. ALL PERFORMANCES ARE IN SPANISH. English Surtitles are not available for this production.
Plagio features Gente de Teatro members Esteban Gago, Ana Ilvento Scuseria & Claudia Soroka.
Gente de Teatro greatly appreciates the support of Eduardo Nuñez and Blue Wave Supplier Development Platform. GdT also relies on the generous support of the Consulate General of Argentina in Houston, the Consulate General of Spain, Casa Argentina de Houston, Casa de España en Houston, Telemundo Houston & the Institute of Hispanic Culture of Houston.
Suitable for high school-aged and adult audiences.
Information: www.gentedeteatro.org, mail@gentedeteatro.org
713-826-0445 * 713-410-8370
---
Jean-Pierre Martinez is a French playwright of Spanish ancestry and scriptwriter. He first tasted stage performance as a drummer in various rock bands before becoming a semiologist in advertising. Later, he worked as a television scriptwriter and returned to the stage as a playwright.
Throughout more than one hundred comedies (13 y Martes, Strip Poker, Ella y Él, Un Pequeño Asesinato sin Consecuencias, El Último Cartucho…), Jean-Pierre Martinez creates an exceptional theatrical universe where the humor is often infused with a touch of the absurd. He advocates for a popular theater in the purest sense of the term, one that is artful yet neither glib nor impertinent; engaged though not sanctimonious, ethical rather than moralizing.
Today, he is among France's most played contemporary playwrights, and several of his plays have already been translated into Spanish and English. He graduated in Spanish and English literature (Sorbonne), linguistics (Ecole des Hautes Etudes en Sciences Sociales), economics (Institut d'Études Politique de Paris) and scriptwriting (Conservatoire Européen d'Ecriture Audiovisuelle). - comediatheque.net
---
GENTE DE TEATRO SAFETY PROTOCOL
Fitted facial masks are not currently required, although we strongly continue to encourage their use.
---
Wednesday, October 11 at 7:30 PM
DISCOUNT EVENING - All tickets $23 each
Thursday, October 12 at 7:30 PM
Friday, October 13 at 7:30 PM
Saturday, October 14 at 7:30 PM
Sunday, October 15 at 3:30 PM
DISCOUNT MATINEE - All Tickets $25
Runtime:
90 Minutes with No Intermission
Tickets:
$31 Regular-Thursday
$36 Regular-Friday/Saturday (Discount with Promo Codes to members of CAH, IHCH, AUH & Spaniards in Houston)
$28 Seniors 65+ - Thursday/Friday/Saturday
DISCOUNT PERFORMANCES
Wednesday Night - $23 ALL TICKETS
Sunday Matinee - $25 ALL TICKETS
Student Group Discount:
Student groups of 10+ can receive $23 tickets
by using dicount code PLAGIO2STU at checkout