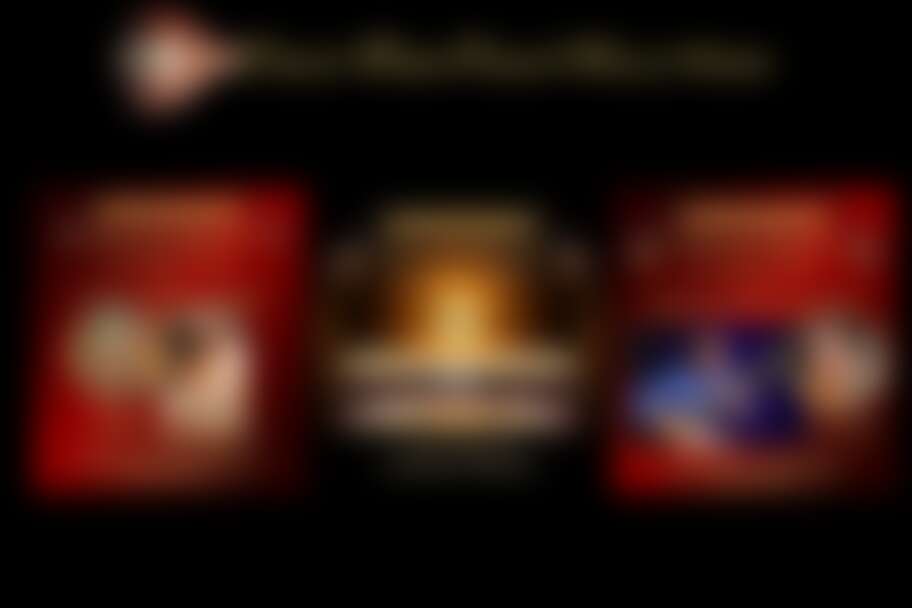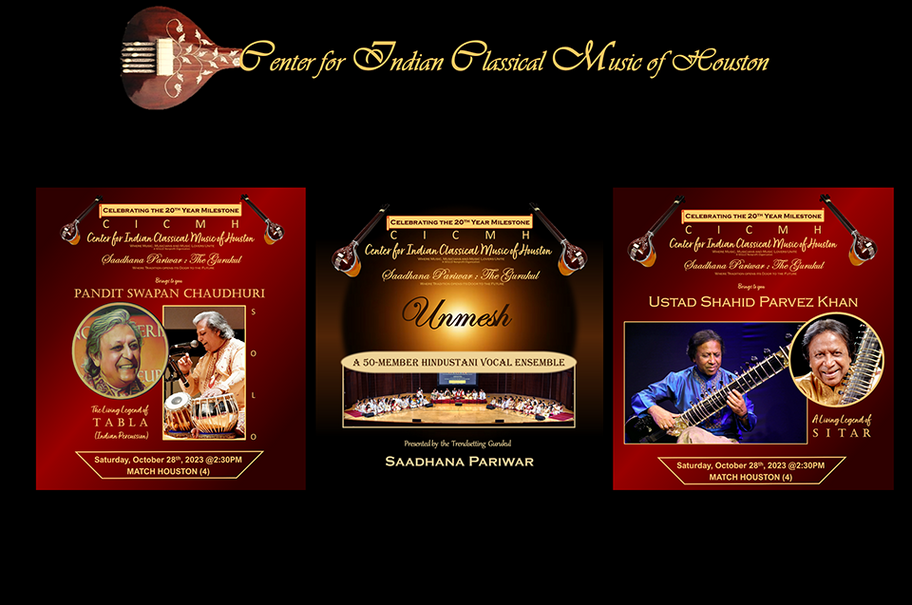 Celebrating 20 Glorious Years of a Pathfinding Mission
Late Bird Special!
We are almost sold out! All remaining tickets have been discounted! Get them while they last!!
Please note that all wheelchair seating is also available
for non-wheelchair patrons.
---
Join us for this much-acclaimed flagship event of the Center for Indian Classical Music of Houston which features stalwarts in the field of Indian Classical Music. This concert - the Grand Finale of our Milestone 20th year (2003~2023) - promises to provide music lovers and connoisseurs an opportunity to take a dip in the confluence of the best chosen Raags & Rhythms of Hindustani Classical Music.
Saadhana Pariwar Gurukul
Budding vocalists from the Saadhana Pariwar Gurukul, ranging in age from 5 to 75 who have trained painstakingly under the guidance of Guru and Founder Pandit Suman Ghosh-Ji and Guru Smt. Shashikala Ghosh-Ji will transport you to the meditative world of Hindustani Classical Music. Experience the magic of seven notes as they unfold themselves in variety of Raags through intricate compositions and soulful bhajans.
Tabla Solo by Pandit Swapan Chaudhuri
Pandit Swapan Chaudhuri is a phenomenon in the arena of Indian Classical Music. Musicians honor him as one of the most respected Tabla players, worthy of highest regard all over the world. A two time Grammy Award nominee, Pandit-ji has traveled throughout Europe, North and South America, and Asia as a soloist and accompanist accompanying the who's who of Indian Classical Music, performing at the most prestigious stages in the world including Carnegie Hall, the Kennedy Center, Queen Elizabeth Hall, and the United Nations. He is the recipient of numerous prestigious awards such as the Padma Shri, Sangeet Natak Academy Award ad the American Academy of Artists Award.
Pandit-ji's music is the spontaneous expression of his powerful emotions and his deep knowledge of Tabla. His ingenuity has ushered in a purely new style of Tabla playing. It is undoubtedly through his clarity and elegance of performance, both as an accompanist and as a soloist, that he has achieved such notoriety throughout the world as a true master of Tabla.
Pandit-ji will be accompanied on the Sarangi by Shri Pankaj Misra.
Sitar Concert by Ustad Shahid Parvez Khan
Ustad Shahid Parvez Khan, a true sitar Maestro, is recognized by music aficionados as one of the finest sitar players of today. He is considered the current doyen of the Etawah Gharana and has performed in all the major music festivals of India and abroad. He is the recipient of numerous prestigious awards such as the Padma Shri, Sangeeth Natak Research Academy and Kalajyoti Lifetime Achievement Award.
Steeped in tradition, yet exuding innovation, Ustad-ji's performance with his exceptional artistry and enthralling musical prowess, promises an evening that transcends boundaries, transporting the listener to the realm of profound musical expression.
Ustad-ji will be accompanied on the Tabla by Pandit Abhijit Banerjee.
---
Saturday, October 28 at 2:45 PM
2:30 PM
Doors Open
FIRST HALF
SNACK BREAK
with complimentary snacks and tea in the lobby
SECOND HALF
TICKETS:
$50 Rows A thru E
$35 Rows F thru L
---
*In-Person Sales
Please note that our online sales will end 2 hours prior to each performance times. Tickets may still be purchased but only at the box office.