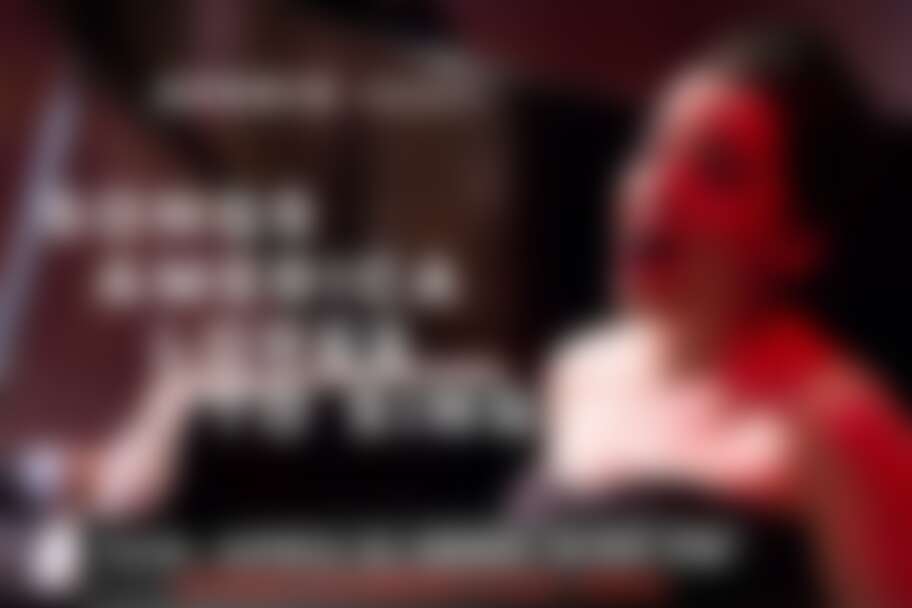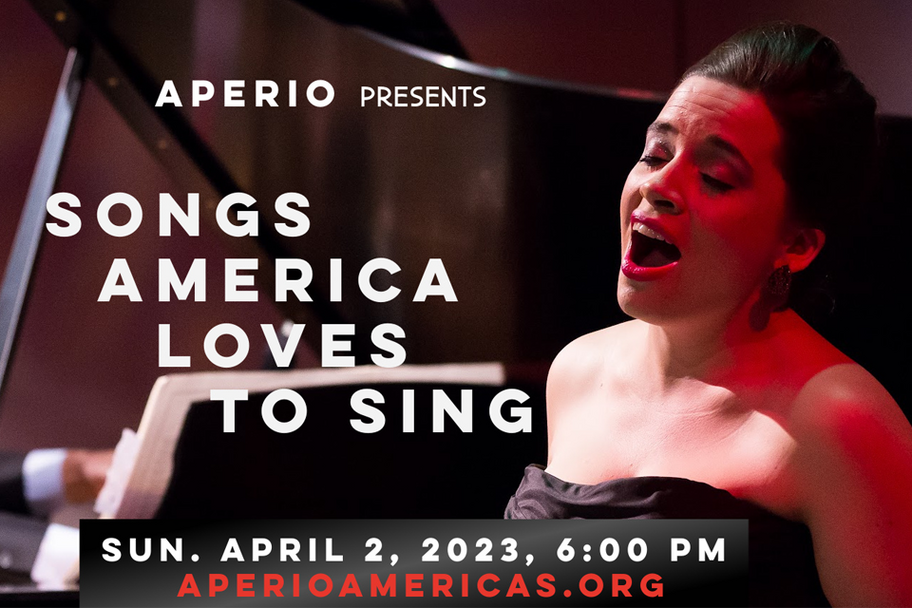 APERIO's 2022-2023 concert season continues with Songs America Loves to Sing - a program exploring musical Americana in works by Bonds, Copland, Harbison, Previn, Rorem, and Rzewski on Sunday, April 2, 6:00 pm. Showcasing a kaleidoscope of musical styles, this evening of vocal and instrumental works is inspired by familiar spirituals, folk music, and popular tunes reinterpreted and informed with a modern perspective.
The program begins with two works by African American composer Margaret Bonds presented in dialogue with works by Aaron Copland and Frederic Rzewski. Bonds' magisterial setting of Langston Hughes' poem The Negro Speaks of Rivers couples with Copland's At the River evoking a profound intersection of American historical, spiritual, and musical traditions. Similarly, her virtuoso piano solo Troubled Water, based upon the spiritual Wade in the Water, is paired with Frederic Rzewski's folksy and turbulent Down By The Riverside.
Composers John Harbison and Ned Rorem find profound inspiration in the roots of American melody with their settings of tunes that are both familiar and nostalgic. Harbison's ten-movement instrumental suite Songs America Loves To Sing casts a new and innovative perspective on familiar musical territory. Similar in approach, Rorem's setting of Steven Foster's nineteenth-century popular song Jeanie With the Light Brown Hair subverts folksy conventions, reharmonizing the classic melody with a decidedly contemporary harmonic language.
The program also features Andre Previn's tour de force Four Songs for Soprano, Cello, and Piano. This work dating from 1994 displays the height of Previn's expressive gifts as a composer whose genius for text setting illuminates the equally powerful poetry of Pulitzer and Nobel Prize-winning author Toni Morrison.
PROGRAM
BONDS The Negro Seaks of Rivers for soprano and piano; Troubled Water for piano solo
COPLAND At the River; Long Time Ago for voice and piano
HARBISON Songs America Loves To Sing for flute, clarinet, violin, cello, and piano
PREVIN Four Songs for soprano, cello & piano
ROREM Jeanie With The Light Brown Hair for soprano and piano
RZEWSKI Down By the Riverside for solo piano
PERFORMERS
Julia Fox, soprano
Lana Kuscer, flute | Christian Schubert, clarinet
Chloé Trevor, violin | Daniel Saenz, cello | David Dietz, cello
Michael Zuraw, piano & artistic director
Photo: Lynn Lane
---
Sunday, April 2 at 6 PM
Runtime: 1 hour 45 minutes with one intermission
Tickets:
$35 General Admission
$25 Seniors (65+)
$15 Students
This performances is appropriate for ages 10 and over.