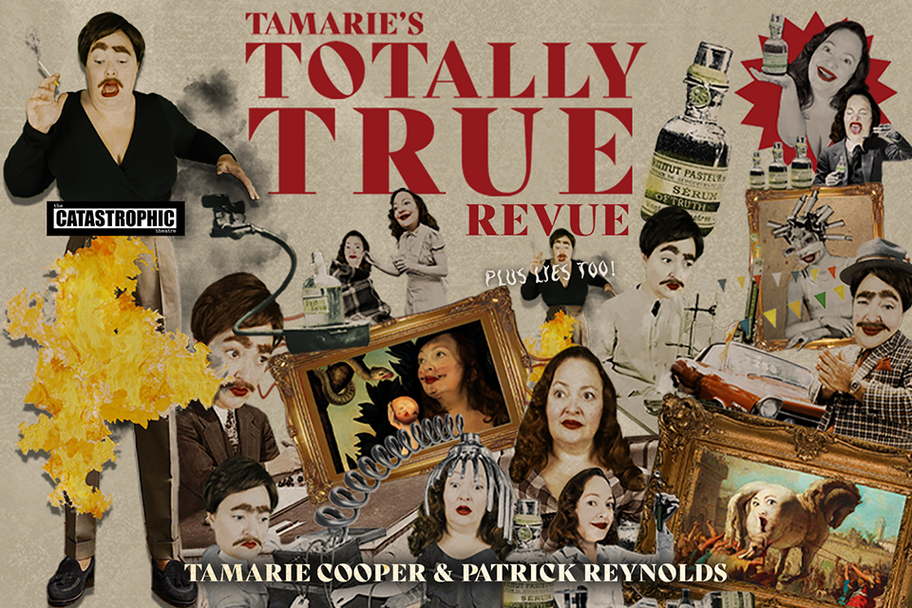 | Date | TIme | | Note |
| --- | --- | --- | --- |
| Thursday, Jun. 22 | 7:30 PM | | Preview Night |
| Friday, Jun. 23 | 8:00 PM | | Opening Night |
| Saturday, Jun. 24 | 8:00 PM | | |
| Sunday, Jun. 25 | 2:30 PM | | |
| Thursday, Jun. 29 | 7:30 PM | | |
| Friday, Jun. 30 | 8:00 PM | | Free Beer Fri! |
| Saturday, Jul. 1 | 8:00 PM | | |
| Sunday, Jul. 2 | 2:30 PM | | |
| Thursday, Jul. 6 | 7:30 PM | | |
| Friday, Jul. 7 | 8:00 PM | | Free Beer Fri! |
| Saturday, Jul. 8 | 8:00 PM | | |
| Sunday, Jul. 9 | 2:30 PM | | |
| Monday, Jul. 10 | 7:30 PM | | Industry Night |
| Thursday, Jul. 13 | 7:30 PM | | |
| Friday, Jul. 14 | 8:00 PM | | Free Beer Fri! |
| Saturday, Jul. 15 | 8:00 PM | | |
| Sunday, Jul. 16 | 2:30 PM | | |
| Thursday, Jul. 20 | 7:30 PM | | |
| Friday, Jul. 21 | 8:00 PM | | Free Beer Fri! |
| Saturday, Jul. 22 | 8:00 PM | | |
| Sunday, Jul. 23 | 2:30 PM | | |
| Thursday, Jul. 27 | 7:30 PM | | |
| Friday, Jul. 28 | 8:00 PM | | Free Beer Fri! |
| Sunday, Jul. 30 | 2:30 PM | | |
| Thursday, Aug. 3 | 7:30 PM | | |
| Friday, Aug. 4 | 8:00 PM | | Free Beer Fri! |
| Saturday, Aug. 5 | 2:30 PM | | |
| Saturday, Aug. 5 | 8:00 PM | | |
World Premiere by Tamarie Cooper & Patrick Reynolds
Tamarie and her cast of musical comedy maniacs are back for the truth, the whole truth and nothing but the truth in the 26th installment of her hit original musical series juggernaut! In a time when truth is often stranger than fiction, Tamarie's chock full of veracity, spouting truths about her show, society, basically the whole stinking world. And also her flossing habits. Tamarie and her mostly fearless, occasionally fearsome crew will snark, sing, and dance their way through twisted encounters with Tinkerbelle, Pinocchio, Ben Franklin, Kenny Rogers, and Tamarie's psychic high school attendance clerk, Mrs. Jones, who could catch you in any lie (and find stuff you lost too). Tamarie's got some personal stuff to tell you too. Some real, some fake. Depends on where you get your news.
If you've seen a Tamarie Cooper Show you're unlikely ever to have missed another one and, if you haven't, The Totally True Revue is the perfect opportunity to hop on board. Truth.
---
*In-Person Sales
Please note that our online sales will end 2 hours prior to each performance time. Tickets may still be purchased but only at the box office.
**Sold Out - STANDBY Tickets available
Standby tickets are sold/issued when a performance is sold out, but you still want to try your chances at the door.
A standby ticket may be purchased for the sold-out performance on the date of the show at the box office.
A standby ticket does not guarantee that you will be admitted into the theater or that your entire party will be admitted.
Standby tickets are sold in a limited quantity and are admitted on a first purchased, first served basis.
Standby tickets do not guarantee that we will be able to sit your entire party together.
If you purchase a standby ticket, you must be present in the lobby 5 minutes before the scheduled start time of your performance.
If you are not admitted into the theatre, we will exchange your tickets for another performance or issue the purchaser a refund.