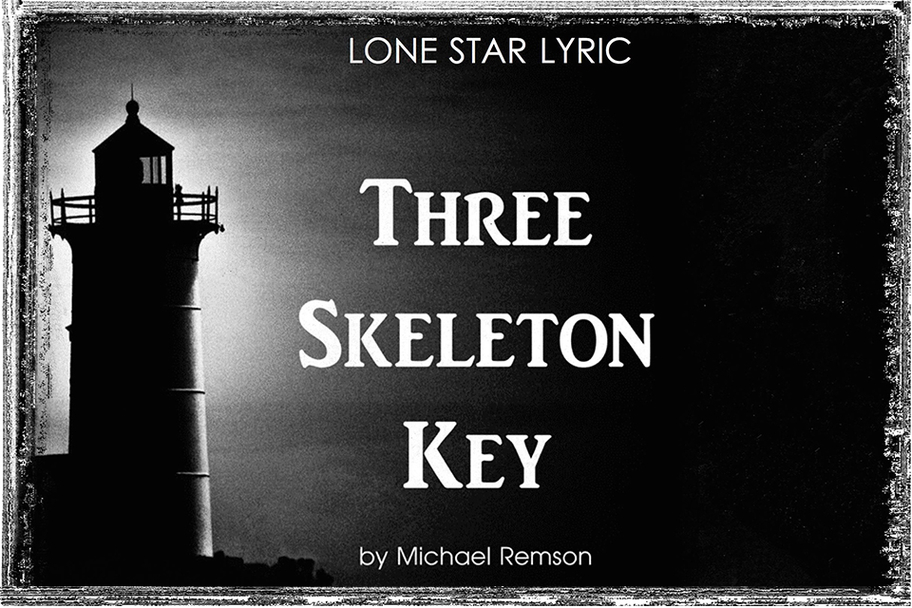 Tune in for a Radio Cabaret then watch as three men fight for their lives and sanity in the world premiere of Michael Remson's newest opera, Three Skeleton Key.
(Feel free to bring in your cocktails and bites from the breezeway bar & café. Not include in the ticket price.)
ACT I
Join us on the fictional studio sound stages of KLSL for a 1940's-style Radio Cabaret. Complete with the songs of the Big Band Era, the occasional corny one-liners and commercial jingles. Lead by Rob Hunt and his Swing Trio Band.
CAST
Sarah Brindley, Kelli Estes, Jeremy Wood
ACT II
From your imagination to the stage, LSL brings to life one of radio's most popular dramas, Three Skeleton Key. Rob Hunt conducts from the piano with Andres Gonzalez-violin and Patrick Moore-cello.
CAST
Lee Gregory … John
Alex Scheuermann … Auguste
Brian Schircliffe … Louis
Jeffrey S. Lane … Announcer
SYNOPSIS
John, Louis and Auguste are the hands hired to tend a remote lighthouse off the steaming jungle coast Guyana. On a sweltering summer day, a ship approaches, heading straight for the key. The men try to ward it off but realize that the ship is infested with giant rats. The ship crashes on the key and the rats swarm to get any food available on the island, trapping the men inside. The men fight for their lives until the rats have them cornered. At the last minute, a small ship appears near the key and the rats move on to their next prey, leaving the lighthouse keepers near-dead and near-mad but alive.
BACKGROUND
Three Skeleton Key is part of a trilogy of one-act chamber operas that are based on stories from the Golden Age of Radio in the 1940s and 1950s. Together they are known as "Radio Opera" and comprise this work as well as Sorry, Wrong Number and The Beautiful People. Sorry, Wrong Number first premiered at Lone Star Lyric Theater Festival in June of 2010. Three Skeleton Key will premiere in 2016. The last of the series is currently in progress.
Three Skeleton Key was first seen as a short story by the French author Georges G. Toudouze and was published in the magazine Esquire in January of 1937. It was adapted for the CBS series "Escape" by James Poe and first broadcast in 1949. It became one of radio's most popular dramas and was repeated for "Escape", each time with a different cast, in 1950 and 1953. Vincent Price (as Jean/John) performed the piece in 1950 and 1953 and again, for the radio show "Suspense" in 1958.