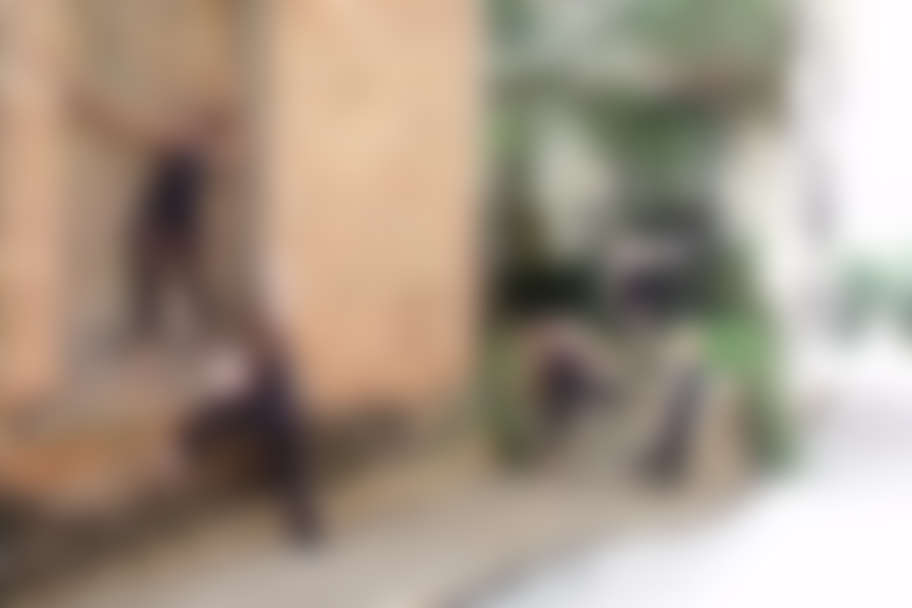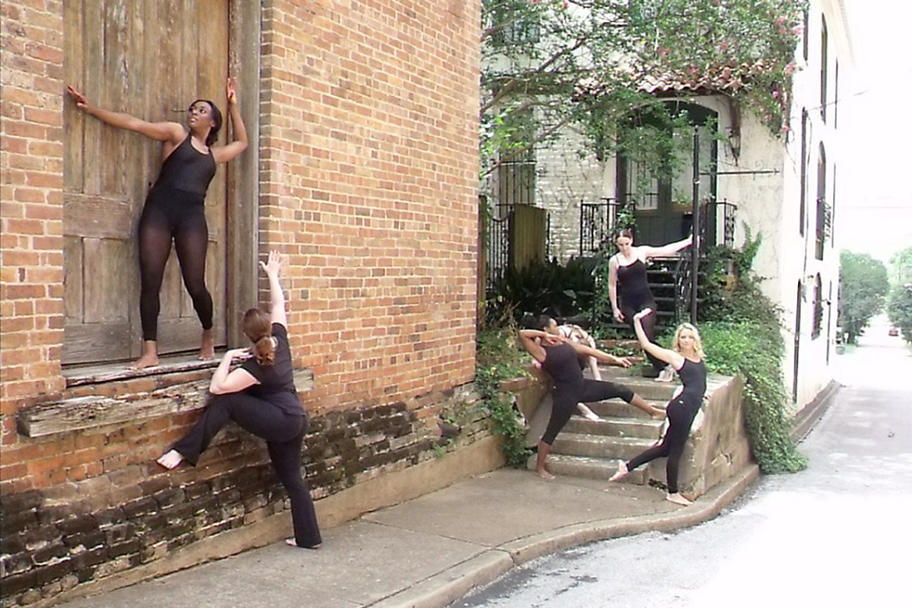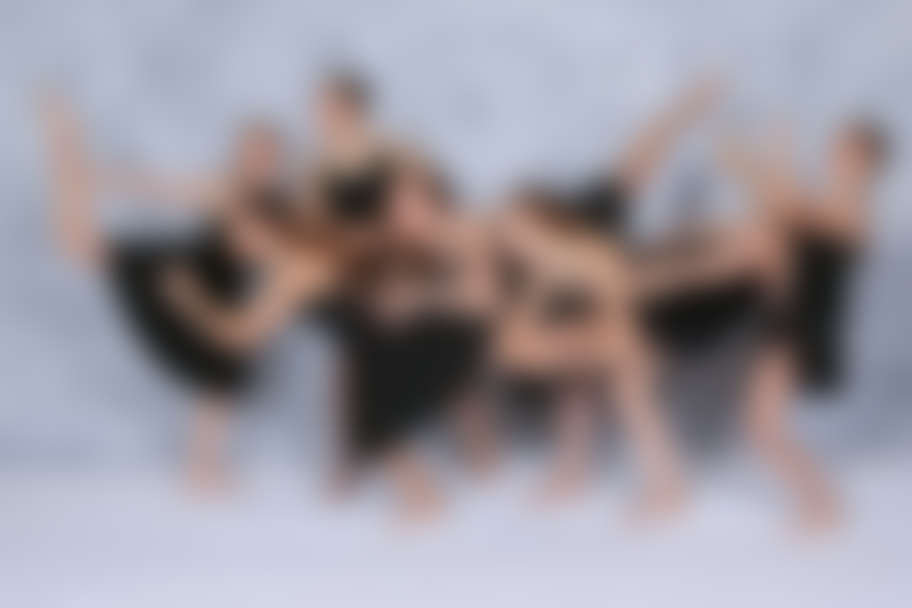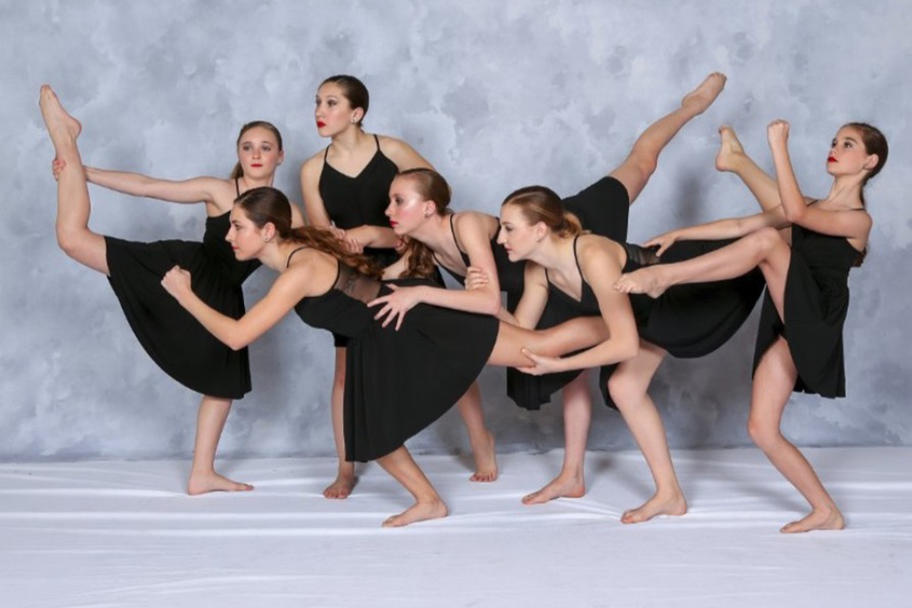 Performance Cancelled
Due to recent events, BEAUTY has been cancelled. All ticket holders will be issued a refund. An email confirmation will be sent once the refund has been issued.
For questions, email boxoffice@matchouston.org or call (713) 521-4533.
---
artistic edGE directed by Katie Lammers
Dimensions Contemporary Ballet directed by Heather Samuelson and Katie Parr Smith
---
artistic edGE presents BEAUTY: A glimpse of the creation, fall, and redemption of man.
"The human person called and transfigured by beauty does not feel alone and abandoned in the world. Someone has visited him and invited him to Himself." - Stanislaw Grygiel
"Beauty was part of God's creative plan in the beginning, and it is just as much a part of His redemptive plan now. God has placed the desire for beauty within our hearts, and He uses that desire to lead us back to Himself." (Bishop James Conley, Ever Ancient, Ever New: The Role of Beauty in the Restoration of Catholic Culture, 2013.)
CREATION
"The divine rest of the seventh day… speaks, as it were, of God's lingering before the 'very good' work which His hand has wrought, in order to cast upon it a gaze full of joyous delight. This is a 'contemplative' gaze which does not look to new accomplishments, but enjoys the beauty of what has already been achieved. It is a gaze which God casts upon all things, but in a special way upon man [male and female implied], the crown of creation. It is a gaze which already discloses something of the nuptial shape of the relationship which God wants to establish with the creature made in His own image, by calling that creature to enter a pact of love…" (St. John Paul II, Dies Domini: Apostolic Letter on The Lord's Day, 1998)
FALL
"Idolatry is making anything other than God our god, that's making our goal possessable, and then you possess it, and then you're undone. That's what happened in Eden. Once we laid hands on the fruit we desired, the horrible effect took place immediately: it laid its hands on us. The self was 'unselfed' – not filled or fulfilled, but emptied, devastated. The object, the apple, grew into a god, and we shrank into its slaves. We exchanged places; we became the objects, the its, and it became the subject, the "I," the lord, the god. We found our identity in what was less than ourselves, in something we could possess. So we were possessed by our possession, or by our possessiveness." (Peter Kreeft, Identity, podcast, http://www.peterkreeft.com)
REDEMPTION
"For Christians, all the creatures of the material universe find their true meaning in the Incarnate Word, for the Son of God has incorporated in His Person part of the material world, planting in it a seed of definitive transformation. Christianity does not reject matter. Rather, bodiliness is considered in all its value in the liturgical act, whereby the human body is disclosed in its nature as a Temple of the Holy Spirit and is united with the Lord Jesus, who Himself took a body for the world's salvation." (Pope Francis, Laudato Si: On Care for Our Common Home, 235; 2015)
"At the end, we will find ourselves face to face with the infinite beauty of our God, and be able to read with admiration and happiness the mystery of the universe, which with us will share in unending plenitude… Eternal life will be a shared experience of awe, in which each creature, resplendently transfigured, will take its rightful place…" (Pope Francis, Laudato Si: On Care for Our Common Home, 243; 2015)
"The Spirit is the mysterious Artist of the universe"… (St. John Paul II, Letter to Artists, 15; 1999)
---
Dimensions Contemporary Ballet will present a concert consisting of 6 contemporary modern dance pieces. Conceptually, The Up Side of Down explores the roller coaster of life. Moving quickly through circumstances beyond our control this work strives to highlight the connections between all the circumstances we find ourselves in. We cannot choose when we stop and breathe, what others choose to do, or even what to do with our own bodies. It's a bumpy ride, but for all the out of control moments there is a rebound. Our response to look for the positive and try to have as much fun as possible during the fall truly embodies the spirit of the Houston Fringe Festival.
Individually, the pieces reflect upon how chaos can undermine our romantic relationships (`Bed of Nails'), the tumultuous pace that overwhelms our daily lives (`Tempest'), and a lack of control over our existence as women in the current world (`Eve's Revenge'). Additional pieces expand the conceptual framework to explore our responses to chaos by creating a human kaleidoscope (`Kaleidoscope') and rebounding from chaos through acro-dance on giant, silver yoga balls (`Sphereitude'). `The Up Side of Down' concludes with a full company piece that shares the beauty of life (Awakening). Heather Samuelson's choreography uses musical visualization to push the limits of classical Limon technique to create fast-paced, athletic movement that retains an exciting and evocative connection between performer and audience.
Dimensions Contemporary Ballet, founded by Heather Samuelson and Katie Parr Smith, is in its 4th season. The company consists of 14 members and is based in Nacogdoches, TX. DCB aims to provide professional experience to dancers in East Texas and to bring contemporary modern and ballet to the East Texas Community. The company has performed at the Houston Fringe Festival (2015), the Brazos Contemporary Dance Festival (2016, 2017), Sam Houston Alumni Concert (2015-2017), and local concerts in coordination with the Gobel School of Dance and Stephen F. Austin State University (2015-2017).
---
Houston Fringe Festival Pass
For those who want to go to more than one show within the festival, the Houston Fringe Festival is offering passes for festival goers.
Click here for more information and to purchase a Festival Pass!