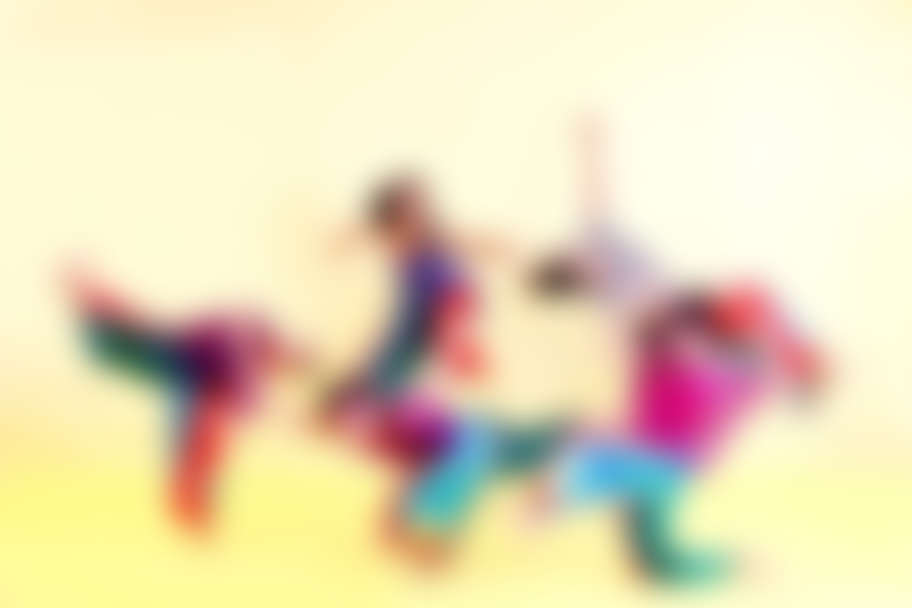 | Date | TIme | |
| --- | --- | --- |
| Thursday, Sep. 21 | 8:00 PM | |
| Friday, Sep. 22 | 8:00 PM | |
| Saturday, Sep. 23 | 8:00 PM | |
| Sunday, Sep. 24 | 3:00 PM | |
Deep expanses, jellyfish, sharks, endless horizons, storms, drowning, cute sting rays, sea slugs, colorful anemones and urchins, slimy sea kelp and bioluminescent deep sea creatures are all sources of inspiration for OCEAN.
OCEAN is an original full length production exploring the depths and darkness of the sea. Enhanced by maximalist costuming, a lush soundscape and animation, Suchu Dance's new work is a delight for the senses.
We are thrilled to be collaborating with award winning independent filmmaker, Sharad K. Patel, in the making of OCEAN. Patel is contributing animation that will be projected during the performance.
Its not often that a dance company takes all the time it needs to bring a work to life. It's not often in this economic climate that a small, non-profit, non-commercial dance company is able to take the time and space to fully involve themselves in creating a new work. Making a completely new full length dance piece is the same writing a book or, more accurately, writing a play while you are producing and directing it at the same time.
In the exploration of new movement concepts, it takes time for the body to acculturate, for the brain to send the right messages to the body, to build strength.
A year in creation, beginning with the concept, research, and beginnings of the musical score in September 2016, OCEAN is a creative first for Suchu Dance. Known for being prolific, this time the company delved deeper and more thoroughly in the subject and the movement. Movement development got underway in the fall of 2016 and the company started working as an ensemble in February 2017 after a round of auditions. OCEAN brings back Suchu Dance veterans Prudence Sun and Adam Castaneda, and would like to introduce three new members, Brenda Baez, Ayan Felix and Lysette Portano.
Why a dance piece about the ocean? Jennifer Wood:
"Thalassophobia is the fear of the ocean and a new word I recently learned. I am personally afraid of the ocean. I don't go there."
"In dream analysis, the ocean can represent unexpressed thoughts or emotions. It's massive. It's mostly uncharted. The deepest known point is in the Pacific ocean and it is seven miles deep."
"I almost drowned twice in my life and the power of water is underestimated. The first time was when I was a small child and before I knew how to swim. The second time I was a pre-teen and was a good swimmer, but the force of the water carried me away."
"I am deadly afraid of sharks. I know they are important for the ecosystem, but, don't laugh, Jaws and SNL's Land Shark ruined me forever. I never saw the movie Jaws but reading the book was bad enough. `Candygram.' makes me scared. (SNL land shark reference.)" I've also been stuck on a ship in a storm with 15 foot waves and been thrown about. That was my first and only cruise."
"The idea for OCEAN came about as I was marveling how deep the ocean is and I had been having some dreams where I was faced with the prospect of being dropped in the ocean with no help. However, there are so many beautiful colors and movements in the ocean. The subject matter is so immense, I could probably spend a lifetime trying to work through it all."
From performing Artist Lysette Portano when asked how she feels about the ocean:
"It scares me, it's so deep! It's amazing to imagine that, a long time ago, for people who didn't know what the world was, to say, `Hey lets cross it.'"
"For the same reason, I still love it because you can get in touch with nature. Just being with the ocean, brings all this peace and calm happiness with being a human and being alive in the world. I get that feeling about life when I am by the ocean. I just wonder about all those creatures we don't really know about. Its a whole different crazy world in there."