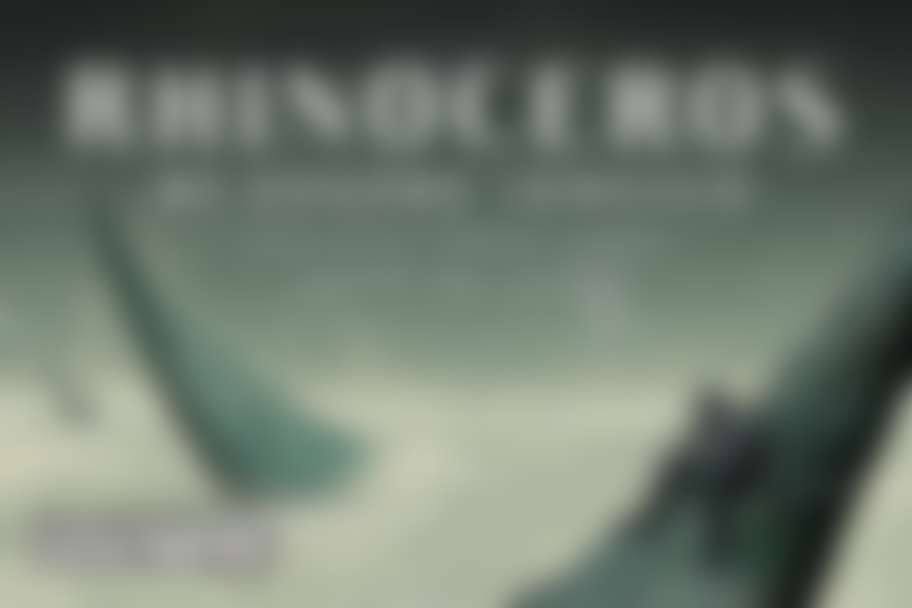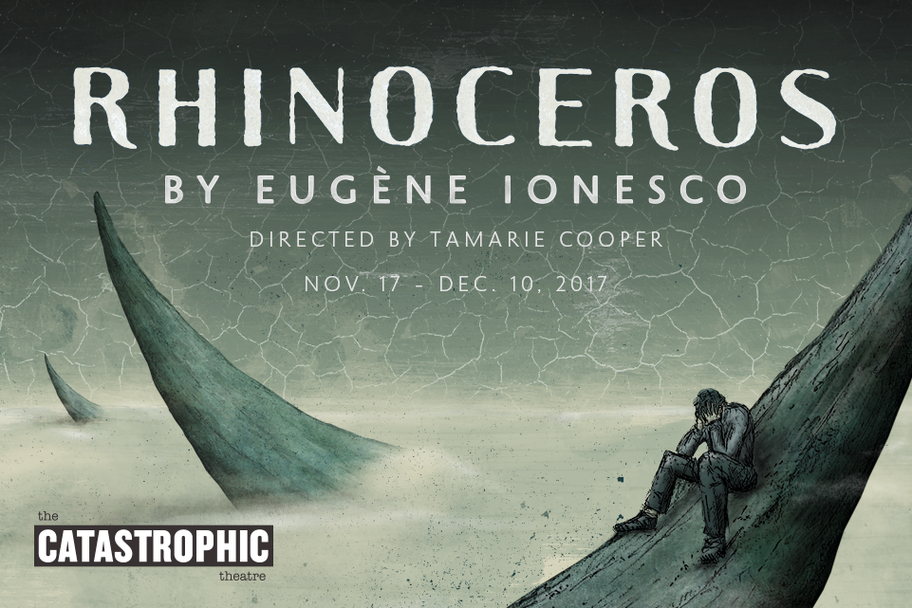 | Date | TIme | |
| --- | --- | --- |
| Friday, Nov. 17 | 8:00 PM | |
| Saturday, Nov. 18 | 8:00 PM | |
| Sunday, Nov. 19 | 2:30 PM | |
| Friday, Nov. 24 | 8:00 PM | |
| Saturday, Nov. 25 | 8:00 PM | |
| Sunday, Nov. 26 | 2:30 PM | |
| Thursday, Nov. 30 | 7:30 PM | |
| Friday, Dec. 1 | 8:00 PM | |
| Saturday, Dec. 2 | 8:00 PM | |
| Sunday, Dec. 3 | 2:30 PM | |
| Monday, Dec. 4 | 7:30 PM | |
| Thursday, Dec. 7 | 7:30 PM | |
| Friday, Dec. 8 | 8:00 PM | |
| Saturday, Dec. 9 | 8:00 PM | |
| Sunday, Dec. 10 | 2:30 PM | |
Standby Process
If your desired performance date is sold out, you can purchase a standby ticket during our box office hours by calling the box office at (713) 521-4533 or in person. For full information on how standby works, please visit our box office information page.
---
By Eugene Ionesco
Directed by Tamarie Cooper
"I can't get used to it. I just can't get used to life."
A rhinoceros suddenly appears in a sleepy town, trampling through the peaceful streets. Soon another appears, and another, and another until it becomes clear that ordinary citizens are actually transforming into beasts as they learn to "move with the times." The Catastrophic Theatre continues its tradition of presenting avantgarde classics with Eugene Ionesco's anti-fascist comedy RHINOCEROS. Full of biting wit and nightmarish anxiety, RHINOCEROS is a modern masterpiece that comments on the plight of the human condition, made tolerable only by selfdelusion. Martin Esslin, author of the classic book THE THEATRE OF THE ABSURD, notes that "what the play conveys is the absurdity of defiance as much as the absurdity of conformism, the tragedy of the individualist who cannot join the happy throng of less sensitive people, the artist's feelings as an outcast…."
Ionesco fled Rumania in 1938, as more and more of his acquaintances began to
adhere to the fascist Iron Guard. Reflecting on how this period in his life informed RHINOCEROS, he noted: "I remembered that in the course of my life I have been very much struck by what one might call the current of opinion, by its rapid evolution, its power of contagion, which is that of a real epidemic. People allow themselves suddenly to be invaded by a new religion, a doctrine, a fanaticism…. At such moments we witness a veritable mental mutation. I don't know if you've noticed it, but when people no longer share your opinions, when you can no longer make yourself understood by them, one has the impression of being confronted with monsters—rhinos, for example. They have that mix of candor and ferocity. They would kill you with the best of consciences."
One of the landmark plays of the twentieth century, RHINOCEROS premiered in Paris in 1960 in a production directed by, and starring, French theatre legend Jean-Louis Barrault and was seen later the same year at the Royal Court in London, directed by Orson Welles and starring Laurence Olivier. Despite its canonical status, the play has received relatively few professional productions in the U.S. The Catastrophic Theatre's new production will be directed by Catastrophic co-founder Tamarie Cooper who directed the play in 2003 with Infernal Bridegroom Productions, to much critical acclaim.
Thursdays at 7:30 PM
Fridays and Saturdays at 8:00 PM
Sundays at 2:30 PM
Special Industry Night Performance - Monday, December 4 at 7:30 PM
Nov. 17 – Dec. 10
All tickets Pay-What-You-Can