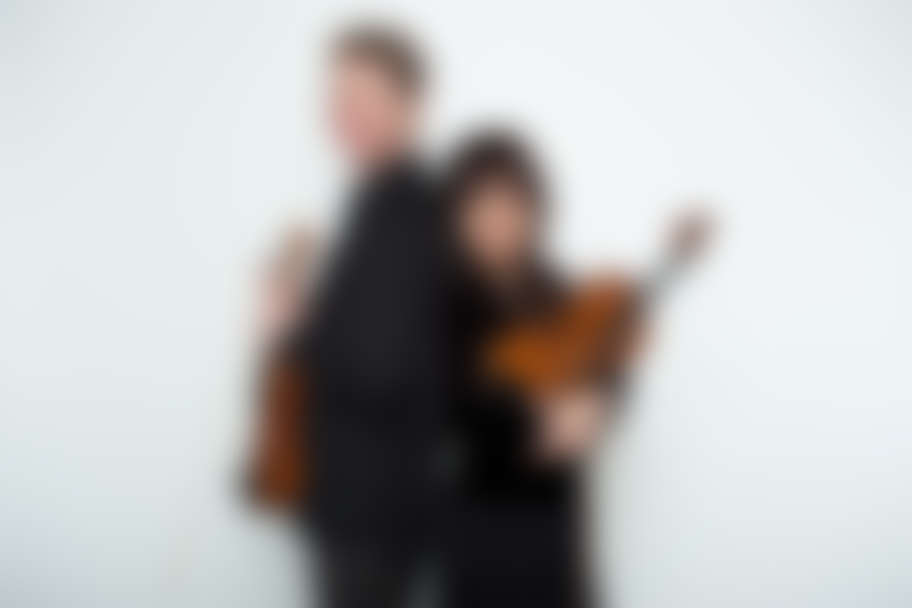 Which came first? Silent Film Classics: with Strings Attached
The Miller-Porfiris Duo presents a chicken-egg approach to the music of silent film. Most of us have grown up watching movies that have soundtracks specifically written or arranged to fit the scene. Audiences in different locations experience the music in identical ways. Yet in the early days of silent film, music was not used in this way. Each theater had its own accompanist, who played music personally selected from collections of music appropriate for different types of generic scenes.
We present 3 short films. One of the films would have been accompanied with live music in this way. Another film was based on an opera, but when shown as a film, was accompanied with the same generic scene music. The third film actually had music composed for it, but due to a falling out between the artist/filmmaker and composer, did not get premiered with its own music.
The music we will play with the films comes from period-appropriate composers, selected and arranged to enhance the action on the screen, in real time. We think you will enjoy interacting with the films as much as we do!
Films: The Great Train Robbery, The Violinmaker of Cremona, and Ballet Mecanique
Music by: Villa Lobos, Copland, Grosz, Gliere, Berlin, and as an overture, a world premiere by Argentinian composer Mario Diaz Gavier.