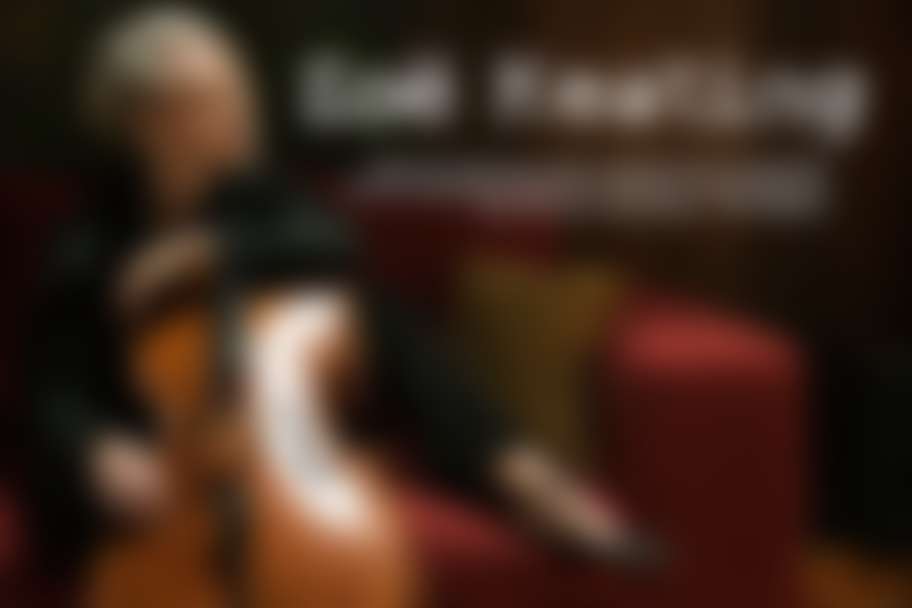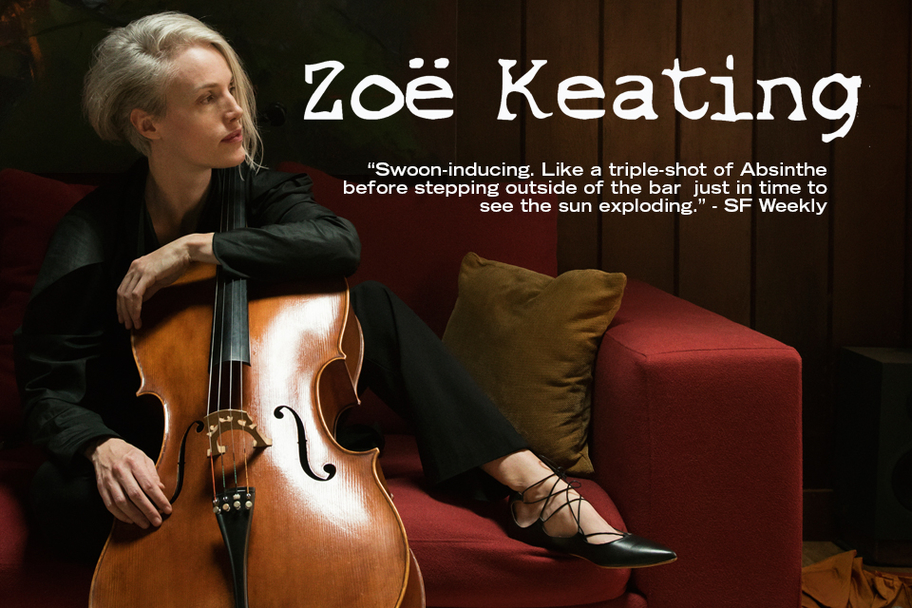 Zoe Keating is a one-woman orchestra. She uses a cello and a foot-controlled laptop to record layer upon layer of cello, creating intricate, haunting and compelling music.
Zoe is known for her music, for her use of technology and for her DIY ethic which has resulted in the sale of over 45,000 copies of her self-released albums and a devoted social media following including 1.3 million Twitter followers.
Born in Canada and classically trained from the age of eight, Zoe obtained a liberal art degree from Sarah Lawrence College and then spent her 20's working in software while moonlighting as a cellist in rock bands. She eventually combined the cello and the computer, developing her signature style of live-layered music while improvising for late night crowds at her Francisco warehouse.
Zoe's grassroots, label-less approach has garnered her much public attention and press. She speaks regularly on artist-empowerment, sustainable careers and the concept of artist-as­ entrepreneur, has been profiled on NPR's All Things Considered, named a Young Global Leader by the World Economic Forum and awarded a performing arts grant from the Creative Capital Foundation. She serves on the boards of the San Francisco chapter of the Recording Academy, the Magik Magik Orchestra and CASH Music, a nonprofit organization that builds open source digital tools for musicians and labels.
As a cellist and arranger Zoe has worked with a wide range of artists, including Imogen Heap, Amanda Palmer, Curt Smith, DJ Shadow, John Vanderslice, Rasputina, Pomplamoose and Paolo Nutini. Zoe has collaborated and performed with WNYC's Radiolab and is also known for her work in film and dance. Commissions include music for the San Francisco MOMA and original soundtracks for the films Ghost Bird, The Devil's Chair and Frozen Angels. She has performed live with the Valencia Ballet and San Francisco's ODC Dance and her music has been danced to by countless companies, including the Alonzo King Lines Ballet, Alvin Ailey Dance, and Parsons Dance. Recent licensing clients include the Broadway play "Wit" starring Cynthia Nixon, the BBC, ITV, PBS, NPR, NBC, Chrysler Jeep, Intel, IBM, Apple and Specialized Bikes. Zoe's cello playing can be heard in Mark Isham's scores for The Conspirator, Warrior and The Secret Life of Bees.