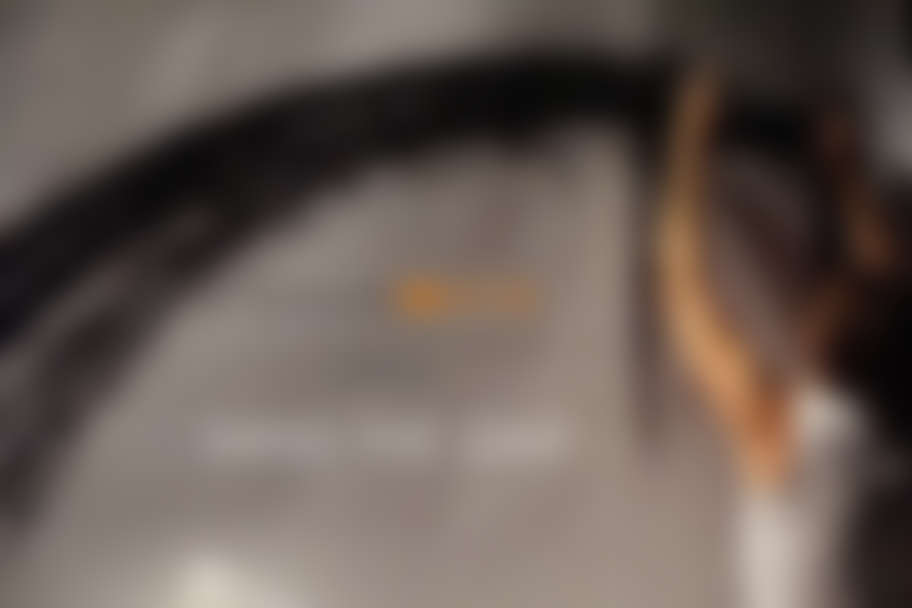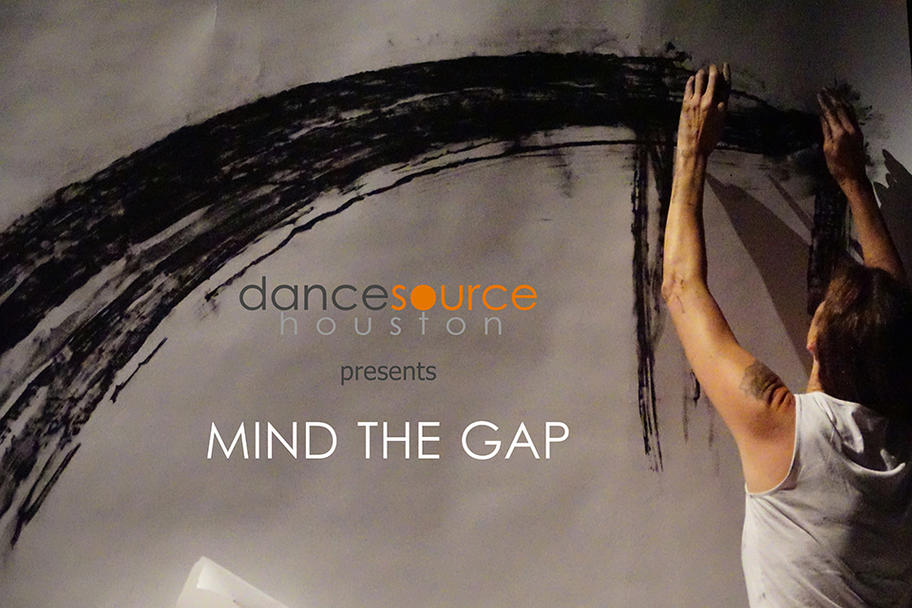 Dance Source Houston, in collaboration with MATCH, presents the first Mind The Gap performance of the 2018-19 season on August 14. The evening will include works by local choreographers Brittany Bass, Lori Guerin, Rathna Kumar, Emily Roy Sayre, Leslie Scates and Cara Shanks.
Mind The Gap supports artists by offering both an artistic platform and real-time professional development. In addition to creating vital performance opportunities for local dancemakers, Mind The Gap also provides support in production planning and management, as well as marketing, budgeting and audience development. Members of both MATCH and DSH staff work with the participating artists to ensure they have the tools and information necessary to successfully present in the art-centric space. Each choreographer receives a percentage of total ticketed income.
Choreographer Bios
Brittany Bass has earned her bachelors degree in dance from the University of Houston. Currently, she is a member of Karen Stokes Dance Company and has been since Spring 2014. She is also a teacher with Houston Ballet's Education and community engagement program. Brittany's choreographed works have been featured in American College Dance Association, as well as Houston's annual Barnstorm Dance Fest. Brittany is a former member of the University of Houston's Dance Ensemble as well as a former member of the UH Young Audience Touring Company. She served as the president of University Dance Theatre, the student dance organization at the University of Houston for the 2013-2014 year. While at the University of Houston, she has trained under Karen Stokes, Teresa Chapman, Rebecca Valls, Courtney Jones, Jhon R. Stronks, Brittany transferred from Texas Woman's University, where she participated in the schools International Dance Company and Kids Dance, an interactive show that teaches dance elements to children. At TWU, she trained under Mary Williforde Shade, Gladys Keeton, Jordan Fuchs, Sarah Gambling, and Mark Dendy.
Lori N Guerin is a Houston-based dancer, choreographer, teacher, and dance enthusiast currently entering her third year as a dance major at Sam Houston State University. She enjoys bringing personal and heart-touching stories to the stage. While she loves to be on the stage performing, Lori has found resources for learning new skills while at SHSU and currently studies choreography under Joshua Manculich, Dionne Noble, and Victoria DeRenzo, partnering from Jared Doster. This past summer, Lori spent her time studying dance lighting design as assistant to David J Deveau. Lori has been working as an Administrative Assistant for NobleMotion Dance since January 2018. Lori has performed in works by Andy Noble, Dionne Sparkman Noble, Jennifer Pontius, Dana Nicolay, Zach Tang, Allie Kronick, and Jeremy Arnold and in festivals such as Dallas Dance Fest and Barnstorm Dance Fest.
Rathna Kumar is an internationally renowned danseuse, teacher, and choreographer, and the Founder-Director of the Anjali Center for Performing Arts, the first Indian dance school in Texas, established in 1975, and one of the first in the US. Rathna Kumar, Houston's prominent dance icon, is the foremost pioneer on the Indian arts scene, having established, 35 years ago, in 1975, the first institute of its kind in Texas – the AnjaliCenter for Performing Arts. Many in this country and elsewhere consider Rathna as the Indian cultural ambassador to the United States. She is an outstanding teacher, brilliant choreographer, and exceptional dancer, always keeping in pace with the times but with a deep respect for tradition and classicism. From humble beginnings, the AnjaliCenter has grown into a comprehensive art institute and a formidable training ground for young and talented people in a variety of Indian art forms. The phenomenal strides made by Anjali in these past three and a half decades mark it as a microcosm of joy, energy, awareness, sense of accomplishment and integrity.
Emily Roy-Sayre is originally from Louisiana where she trained at an early age with Baton Rouge Ballet Theatre. In 2013, she received her BFA in dance from Belhaven University. Through Belhaven Emily worked with artists such as Lauren Anderson, Stephanie Powell, Ryan Corriston, and Caleb Mitchell, and was featured in a National Telly Award-winning music video. After moving back to her hometown, Emily danced professionally and choreographed for Of Moving Colors, Louisiana's leading contemporary company, served on the Louisiana Arts Council, was featured in 225 Magazine and The Advocate newspaper, and taught throughout the capital city. Her work in Louisiana ranged from dancing on the runway for Avenue Rouge Runway Fashion Show to an extreme aerial harness performance for the Louisiana Blues Festival.
Since moving to Texas in 2014, Emily has worked with artists Beth Gulledge-Brown, Krissy Richmond, Tina Bohnstedt, Adrian Ciobanu, Priscilla Nathan-Murphy, Jennifer Mabus, Seán Curran, and Julio Monge. She danced for companies including Uptown Dance Company (two seasons), the Pilot Dance Project, Frame Dance Productions, and Houston Grand Opera. Her choreography has been featured on Uptown Dance Company II and performed for events such as the Fringe Festival, Project Dance, San Jacinto College's "Evolve", and Dance Source Houston's "Mind the Gap."
Cara Shanks is co-founder and resident choreographer for Juxtapose Arts Collective and instructor at JETPAC. Cara attended the High School for the Performing & Visual Arts studying dance and composition and graduated cum laude from the University of Houston. Cara danced professionally for Bay Area Houston Ballet & Theatre, PMT Productions, and Houston Rockets Power Dancers. Cara gained a passion for choreography in her earlier years allowing her to submit works to Regional Dance of America Southwest where she was awarded the Monticello Choreographer Award, twice. Most recently, Cara has presented her works at various festivals including The Series: Vol III in New York, Austin Dance Project, Houston Fringe Festival, Generations Dance Festival, and United By Dance, as well as original works throughout the Juxtapose Arts Collective Performance Season.
Leslie Scates' professional dance work spans 29 years. In 1989, she began performing experimental dance in Houston, Texas with Sarah Irwin, Sandy Marcello, Amy Ell and Priscilla Nathan-Murphy. She became a dance maker within the womb of Diverseworks Artspace Houston, then in its second home, a downtown warehouse district building, that housed a small black box theater, and a performance space extension that looked a lot like a loading dock for big trucks. Alongside veteran visual, theatre, and multi-media artists churning out work in this small but pumping, early 90's hotbed of Houston art and art making, Scates' choreography began to take up space. Her work held the shapes and rhythms of her inner wild sides and her hyperactive, cheerleading based, professionally trained dancing and singing, sometimes yelling body. She gave birth to her only child during this time (not at the warehouse). He remains her go to brain for fresh and ancient perspectives on culture, art, and thinking.