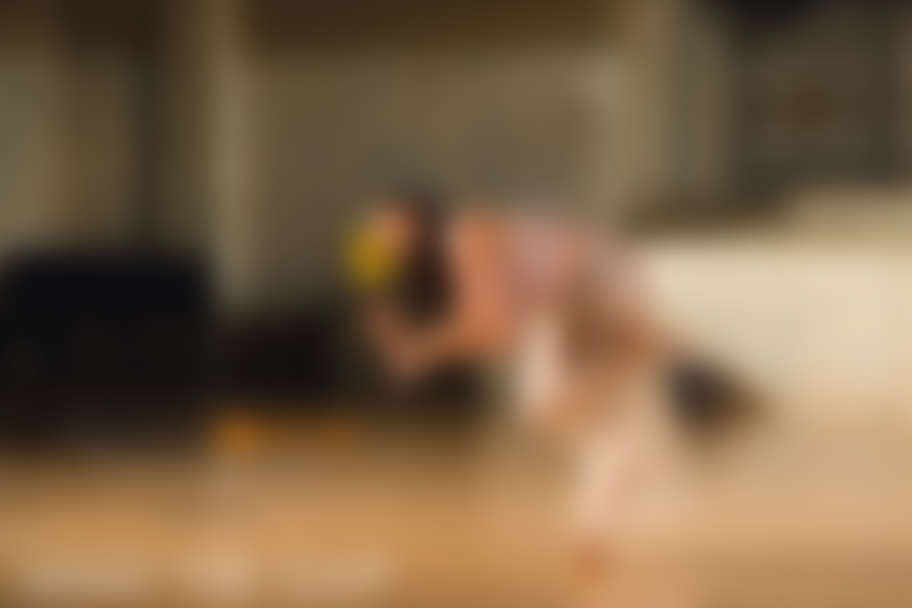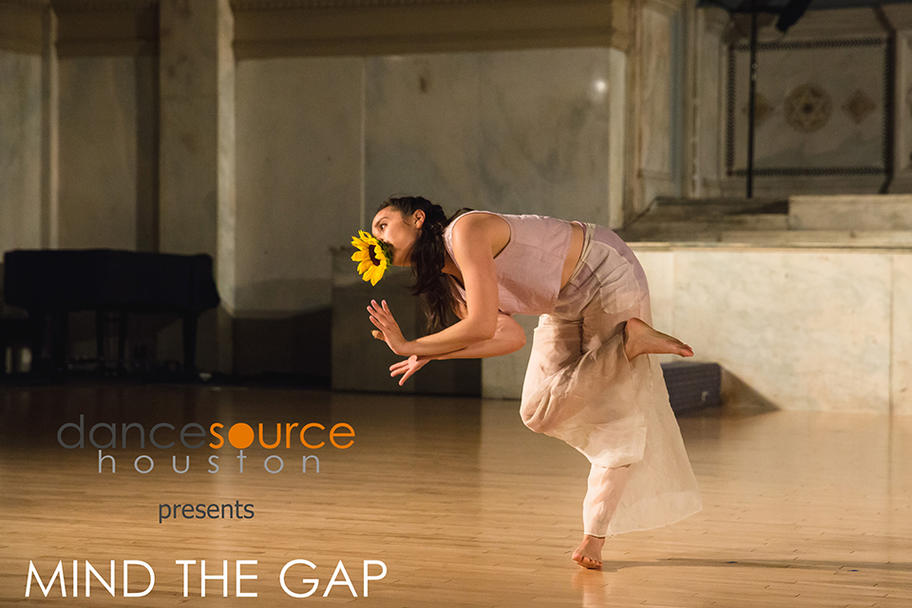 Dance Source Houston, in collaboration with MATCH - Midtown Arts & Theater Center Houston, presents the first Mind The Gap performance of 2019, featuring an evening of works by local choreographers and companies including Joel Aguilera, Roxanne Claire, Brenna Forsyth (Ascend Dance Collective), Rachel Redding, Silambam Houston, Paty Lorena Solórzano and Heather VonReichbauer.
Mind The Gap supports artists by offering both an artistic platform and real-time professional development. In addition to creating vital performance opportunities for local dancemakers, Mind The Gap provides support in production management, marketing, and audience development. Members of both MATCH and DSH staff work with the participating artists to ensure they have the tools and information necessary to successfully present in the art-centric space. Each choreographer receives a percentage of total ticketed income.
Choreographer Bios
Joel Aguilera is a 23-year-old Houston Native graduating with a BFA in Dance from the University of Houston in 2019. Aguilera is on his fourth year as a principal dancer with Fly Dance Company, with whom he has toured nationally, as well as to Albania and Montenegro. In Houston, you can catch Aguilera dancing at the Toyota Center as an entertainer with The Houston Rockets Launch Crew. Aguilera can also be seen competing with his crew Rock All Day and as a dancer for the University of Houston Dance Ensemble. Outside of performing, Aguilera spends his time teaching dance at Leap Dance Center and mentoring kids with the Iconoclast Mentorship Program. Although Aguilera has his roots in the Hip Hop Culture, he has branched out the past couple of years into Lindy Hop, Ballet, and Modern Dance.
Roxanne Claire is a Houston-based choreographer, writer, video artist, and performer. Recipient of a Diverseworks residency, her choreography has also been shown at Barnstorm, Big Range, Zocolo, and Choreographers X6. Her video work has been shown at Frame x Frame, Aurora Picture Show and the International Video Festivals in Geneva, Switzerland, and Clermont-Ferrand, France. In August 2018, she was invited to perform at the International Festival of Contemporary Dance in Mexico City.
Brenna Forsyth is a former hairdresser and new mother returning to modern dance after more than a decade of other pursuits. She has danced with City In Motion in her hometown of Kansas City, Missouri and most recently, Austin Samba in Austin, Texas. This is Brenna's second season with Ascend Dance Collective, and her choreographic debut. Ascend's mission is to facilitate artistic expression by creating an honest and artistically sound body of work, while cultivating individual creative potential.
Rachel Redding is an independent dancer, choreographer, and teacher from Houston, Texas. With over 10 years of dance training, Rachel has begun teaching and creating work of her own on a project basis. Redding is a former student of the University of Houston Dance Program where she was a member of the UH Ensemble and the University Dance Theatre. Currently, she is studying Fine Arts at the University of Houston-Downtown and is a member of WyldStyl Dance Team at Soundbox Studios.
The talented teenagers that comprise the Silambam Houston Dance Company are passionate professional Indian classical dancers with collective decades of experience in performance, choreography, and arts education and outreach. They aim, with each successive choreographic work, to channel the expressivity and versatility of Indian classical dance to forge connections with diverse audiences across cultural boundaries. Their work reflects the timelessness and adaptability of Indian classical arts, and the ability to convey abstract ideas and themes of contemporary relevance as effectively as the ancient myths and stories that these artistic traditions are rooted in.
PATY LORENA SOLÓRZANO (BFA, Texas Christian University; MFA, University of Michigan) is a dance artist originally from México. Her dance practice is guided by improvisation, environmental psychology, walking, identity, memory and connection to place. Most recently, she was the resident artist at Guapamácataro Center for Art & Ecology, MX and a 2018 NALAC Leadership Institute Fellow. Past residencies include Atlantic Center for the Arts with Jennifer Monson; E|MERGE, Earthdance; Laboratorio Condensación, MX; ResExtensa, Italy; and the Florida Dance Festival. Her work has been presented at Performática (México), Vertigo Eco-Art Village (Israel), the Lightbox Sidewalk Festival of Performing Arts, SpreadArt Gallery (Detroit), Triskelion Arts, and Movement Research at the Judson Church (NYC).
Heather vonReichbauer is a choreographer, educator, and Artistic Director of Bones and Memory Dance. An avid reader, vonReichbauer is inspired by the written word and aims to weave literary and allegorical elements into a visual tapestry of movement and music. Formerly an Artist in Residence with Dance Source Houston, she recently created a new evening-length work, Madness, Memories, and Woe: A Fantastical Journey Inspired by Edgar Allan Poe. Her work has been presented at Barnstorm Dance Fest, Mind the Gap, 254 Dance- Fest, Houston Fringe Festival, Choreographers x6, and American Dance Festival's Acts to Follow. To learn more, visit www.bonesandmemorydance.com.