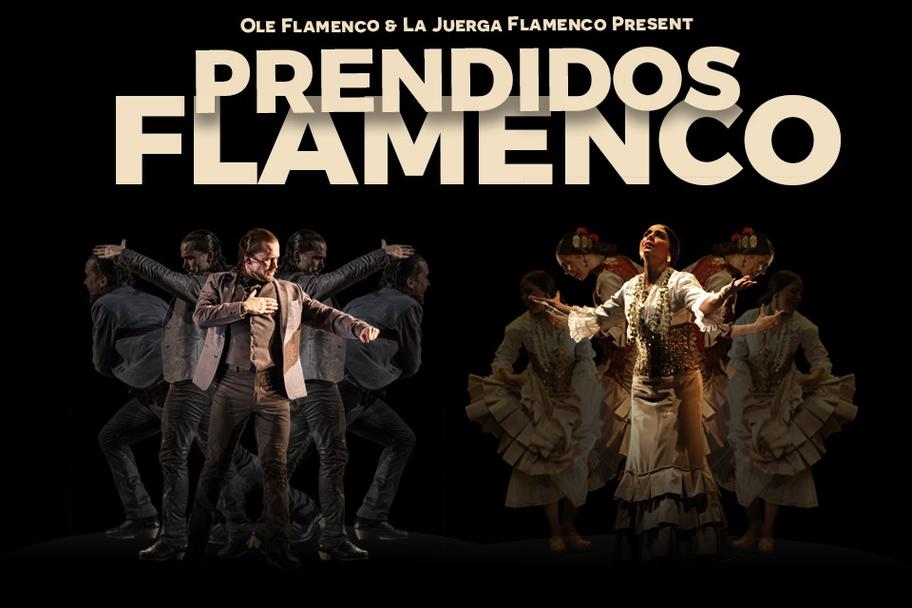 Ole Flamenco and La Juerga presents "PRENDIDOS" the latest show of one of the most renowned flamenco dancers of the era: Alfonso Losa.
In "PRENDIDOS" you will journey with a cast of world-class artists, through the different "palos" or styles of flamenco that are sustained by flamenco's three basic pillars: song, guitar, and dance.
It will depict a series of sequences that represent different and important moments in life and in art: the desire to get to the stage with all the aplomb of lived past experiences, but with the absolute need to move forward; the desire to throw yourself into the abyss in every second; to unlearn what has been learned in order to grow; the desire to improvise from a place of knowledge and experience while at the same time not knowing what will happen; the desire to think that, with all our lights and shadows, in addition to our past, we are present.
All this is contextualized in the epoch of maximum splendor for flamenco and it's "cante" or song, which is so essential to today's flamenco. An epoch in which flamenco and the Spanish tonadilla share the same period of relevance. This show makes reference to that memorable artistic period where poetry, the artists and their grand personalities leave us with a legacy that is unparalleled, which we now remember as the Golden Age of flamenco. "PRENDIDOS" or "Lit" in Flamenco is a pure process. We are life itself.
Cast:
Alfonso Losa: dancer
Vanesa Coloma: dancer
Ismael De la Rosa "El Bola": singer
Antonio Sánchez: Guitarist
Special guest: Illeana Gomez (dancer)
Tickets
Row A to E - $75
Row F to I - $65
Row J to N - $50