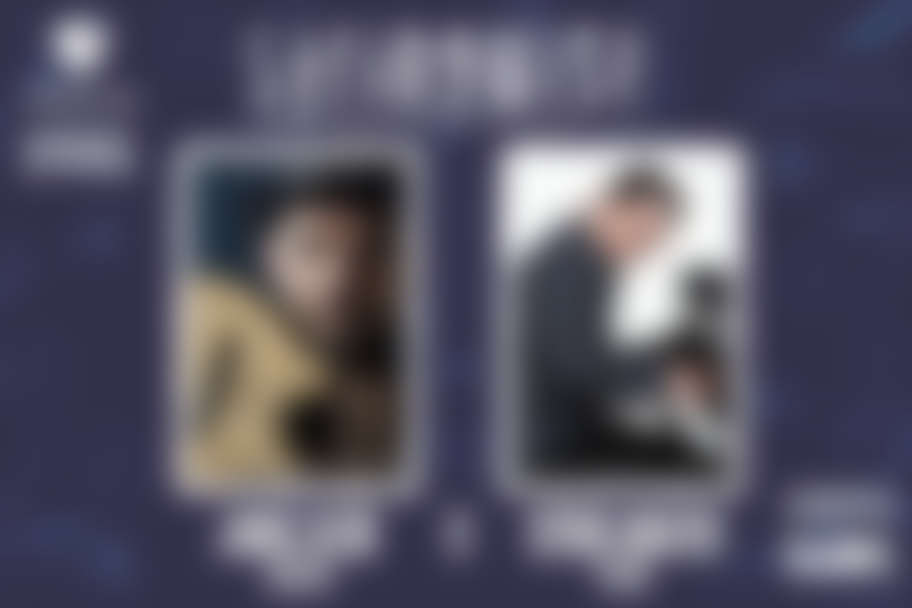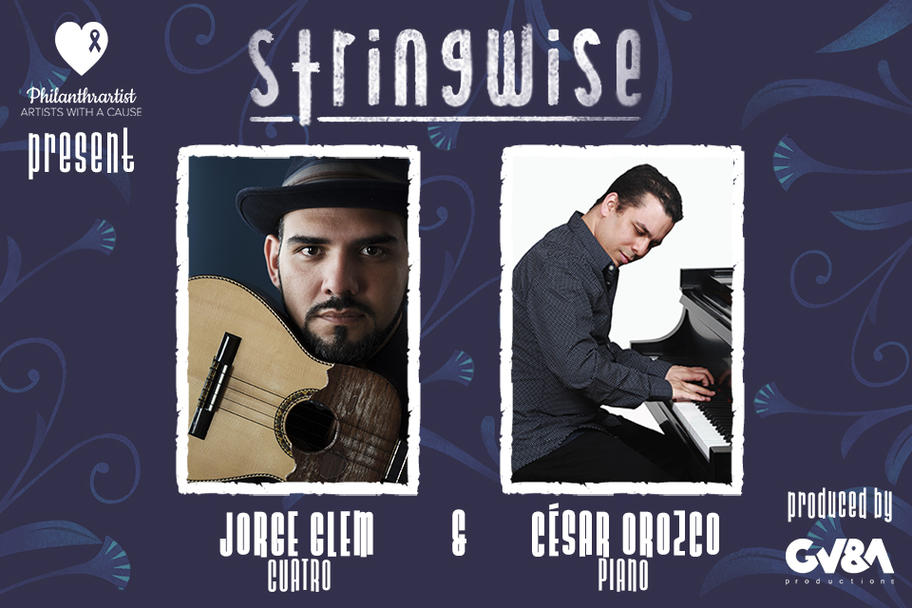 Virtuoso Venezuelan cuatro player Jorge Glem, has joined forces with Cuban/Venezuelan pianist, composer and arranger César Orozco, to record their first album as a duo entitled Stringwise, released worldwide on February 6, 2019. After working together in several projects for many years while living in Venezuela, these long-time partners in music have reunited again now in New York City and decided to put together this unprecedented and original duo.
On this album, both performers explore their instruments to the fullest by mixing the rhythmic richness and energy of traditional Latin American genres such as Venezuelan joropo, merengue, and Cuban son with a repertoire of worldwide renowned masterpieces from pop and jazz.
Stringwise is also the first album recorded only with a Venezuelan cuatro and piano. This particular instrumentation, along with the constant presence of jazz elements, such as improvisation, creates a homogeneous and coherent sound despite the varied mixture of songs and genres involved in the recording. The end result is a fascinating journey full of rhythms, melodies and harmonies that listeners will enjoy through 7 covers, one piece of Venezuelan folklore, and 3 original songs, all produced and arranged by both Glem and Orozco.
According to Cuban legendary saxophonist and clarinetist Paquito D'Rivera, "César Orozco manages to make the best combination between Cuban, Jazz and Venezuelan music I ever heard". Orozco, who was born and raised in Cuba, moved to Venezuela in 1998, where he developed an important and prolific career as a pianist, arranger, composer and producer. After 14 years, Orozco moved to the United States in 2012 and enrolled, with a full tuition Assistantship, to The Peabody Institute of John Hopkins University in Baltimore, where he earned a Graduate Performance Diploma (GPD) in Jazz Piano. Since relocating to the New York tri-state area in 2015, Mr. Orozco has become an in-demand pianist. Some of the artists he has worked with include Paquito D'Rivera, Pedrito Martinez, Gary Thomas, Yosvany Terry, Gilberto Santa Rosa, Luis Enrique, Itai Kriss, Troy Roberts, Paul Bollenback, and Giovanni Hidalgo just to name a few.
Jorge Glem, who is also a mandolin player, composer and producer, is probably the greatest living master of the infectiously rhythmic fourstring Venezuelan cuatro. Hailing from Cumaná, Venezuela, Glem, who currently resides in New York City, has set out with a clear and driven purpose of presenting the Venezuelan cuatro as a universal instrument. His amazing talent and purpose have allowed him to share the stage with renown worldwide figures such as Paquito D'Rivera, Jordan Rudess, Rubén Blades, Carlos Vives, Calle 13, Natalia Lafoucarde, Guaco, Desorden Público, Ensamble Gurrufío, Gualberto Ibarreto, Etienne Charles and many other important music personalities allowing him to fuse the sound of this traditional instrument in genres such as jazz, salsa, bluegrass, rock, and pop.
Glem is without a doubt one of Venezuela's musical treasures. "Glem's performance at Lincoln Center, reaffirmed his status as one of the most individualistically talented players in any style of music around the world" - New York Music Daily.
---
Master Class includes:
Jazz improvisation and contemporary harmonies applied to Venezuelan music
Rhythmic patterns of the Venezuelan joropo and merengue applied to other genres such as pop, jazz and world music.
The percussive approach of the Venezuelan Cuatro.
Duration: 90 minutes
Cost: $10
For tickets, contact info@philanthrartist.com