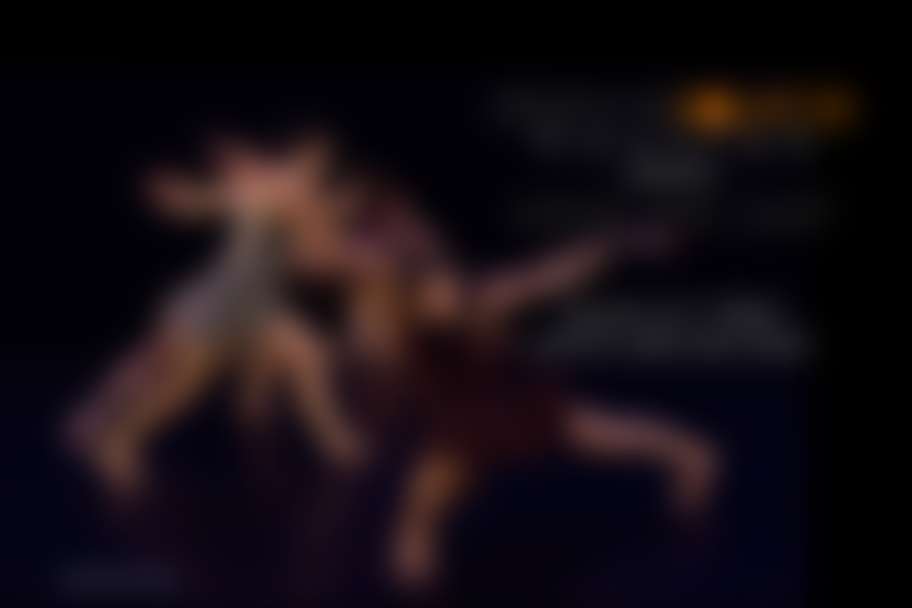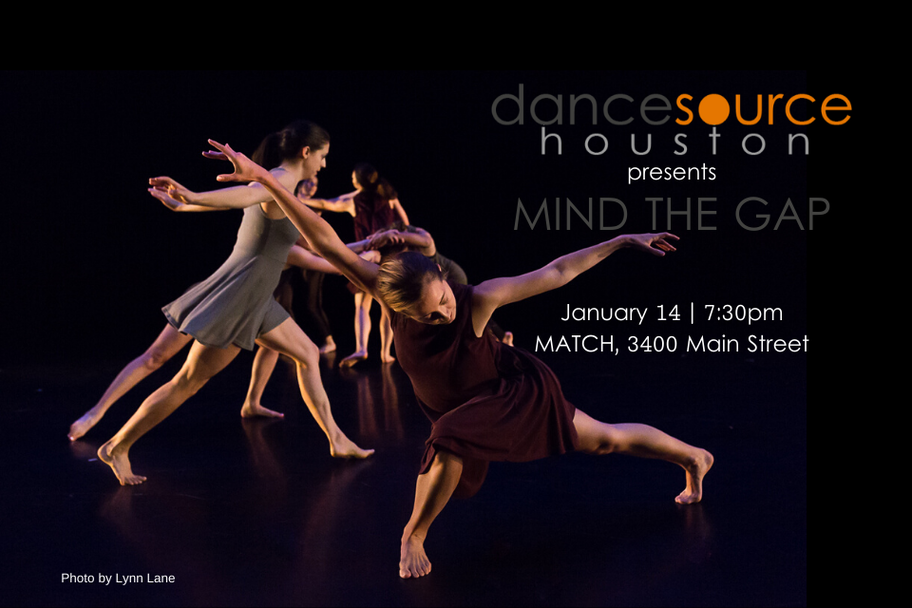 Dance Source Houston present Mind The Gap 14.0, featuring works by local dancemakers including Brittany Bass, Rivkah French, Cassie Hobbs, Crystal Knabeschuh (Encompass Dance Collective), Ty Lewis (Pilot Dance Project) and Sarah Vickery. The Mind The Gap series provides choreographers at in any phase of their career the opportunity to share their work at any stage of the creative process without the burden and expense of self production.
About the choreographers
Brittany Bass has earned her Bachelor's degree in dance from the University of Houston. Currently, she is a Teaching Artist with Houston Ballet's Education and Community Engagement Department as well as with Hope Stone's, The Hope Project. She also teaches for MET Dance. She is the program associate for Dance Source Houston and a member of Karen Stokes Dance Company and has been since Spring 2014. Brittany's choreographed works have been featured in American College Dance Association, Houston's annual Barnstorm Dance Festival, and Mind the Gap. Brittany is a former member of the University of Houston's Dance Ensemble as well as a former member of the UH Young Audience Touring Company. She served as the president of University Dance Theatre, the student dance organization at the University of Houston for the 2013-2014 year. Brittany transferred from Texas Woman's University, where she participated in the schools International Dance Company and Kids, Dance, an interactive show that teaches dance elements to children.
Rivkah French is an award-winning, queer-identified contemporary dance choreographer based in Houston, Texas. She engages audiences and participants in a journey of transformational discovery with both performance and social practice events. Throughout her 20+ year career she has created over 30 full-length dance and multimedia performances, and has been commissioned by the Turrell Twilight Epiphany Skyspace, Cullen Theater, CounterCurrent Festival, University of Houston, Miller Outdoor Theater, Houston Center for Photography, Liz Lerman Dance Exchange, New Orleans Fringe Festival, Italy's Trieste Film Festival, and Station Museum of Contemporary Art, among others. French founded the non-profit dance organization FrenetiCore in 2003, built and managed the organization's black box theatrical venue, and founded and produced the Houston Fringe Festival from 2008-2016. She has taught movement arts to at-risk children and adults, as well as homeless and incarcerated teens, and recently founded and produced the southern region's first Queer Camp in 2019. Rivkah is currently focused on developing both spaces and experiences that foster healing and empowerment through self-expression for the LGBTQ+ community, furthering the field of Queer Dance Theory, and creating new movement techniques that fuse global dance styles with contemporary Western dance. French's career exemplifies her endless belief in the power of art on individuals and society at large.
Cassie Hobbs is a freelance dancer and choreographer based between Dallas and Houston, TX. She graduated in 2017 with her Bachelor of Fine Arts in Dance from Sam Houston State University under the direction of Andy and Dionne Noble, Elijah Alhadji Gibson, Jennifer Pontius, Jennifer Mabus, and Dana and Betty Nicolay. Here her exposure was diverse and nurturing, giving her a nest to explore the possibilities of the body and refine her artistry. As a performer, Cassie has danced with Houston's NobleMotion Dance, and performed in works by Andy Noble, Elijah Gibson, Laura Harrell, and Erin Reck, among others. In 2012, Cassie toured throughout Germany, Austria, and Italy performing with Denton City Contemporary Ballet. She has had the pleasure of attending numerous festivals throughout the world, including Boston Contemporary Dance Festival, Barnstorm Dance Fest, Dance for the Planet, American College Dance Association, Young!Tanzsommer Festival, and many more. In 2016, she had the opportunity to continue her study in Lucca, Italy where she learned Ohad Naharin Repertory and trained under Elita Cannata, Cristina Plana Leitão, Christiano Fabbri, Bruce Michelson, Nicole Von Arx, and Batsheva Dance Company's Chisato Ohno.? ?As a choreographer, Cassie has presented her own work throughout Texas in a number of concerts and festivals. In 2017, she was a featured choreographer at Dance Gallery Festival in New York City where her work SURGE was presented at the Alvin Ailey Citigroup Theater and Gelsey Kirkland Performing Arts Center. She has had the pleasure of setting her work on Houston's finest professionals as well as numerous studios and performance companies throughout Texas.
Crystal Knabeschuh is a performer, choreographer, and teacher in the Houston area. She received her B.S. in Dance Science from Texas A&M University (2016) where she was able to further her dancer health education through the International Association of Dance Medicine and Science. Crystal was a dancer with the Brazos Dance Collective until she moved to Houston where she started dancing independently and teaching throughout the area. Crystal is a founding member of Encompass Dance Collective and has been performing with them since 2018. She is grateful to continue her artistic passion nurtured by Encompass Dance Collective's commitment to community and encouraging one's own artistic voice.
Ty' Lewis is a movement artist from Houston, TX. She is currently teaching, performing and creating work in Houston, where she explores the ins and outs of humanity. By investing the highs and lows, struggles and success, connections and resistance, along with the mental, physical, and spiritual experiences we receive through others, nature, things, objects, and thoughts. She is interested in how the body interrupts particular experiences and the limits or non-limits movement, performance and visual arts can produce. Ty' is currently teaching, performing and creating work in Houston, TX, and as she continues to expand her creativity, she challenges her students, audience, and self to connect with feeling vulnerability and sensitivity expressed through her work. As she continues on her journey as an independent artist, she seeks to share her passion for movement through teaching, directing and performance. In hopes of awakening lives.
Sarah Vickery, originally from Arlington, TX, earned an Associates degree in art from Tarrant County College and is currently pursuing a degree in dance from Lamar University with a projected graduation date of December 2019. She has had the privilege of performing with the Tarrant County College Ensemble, Rhapsody Movement Company, Fusion Dance Company, Lamar University, and Aimed Dance Company. Vickery has presented works in several venues throughout Texas and plans to continue her studies with a Masters degree in choreography.