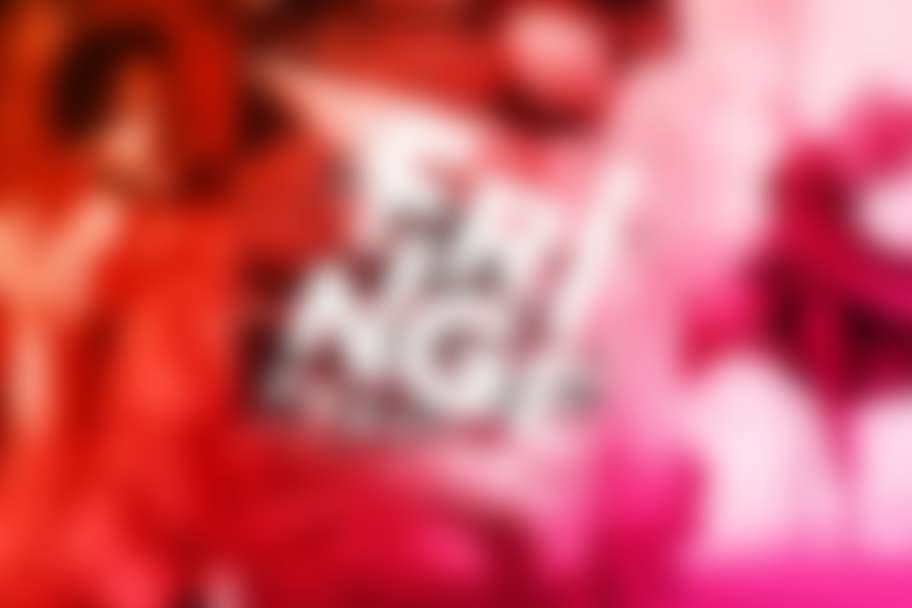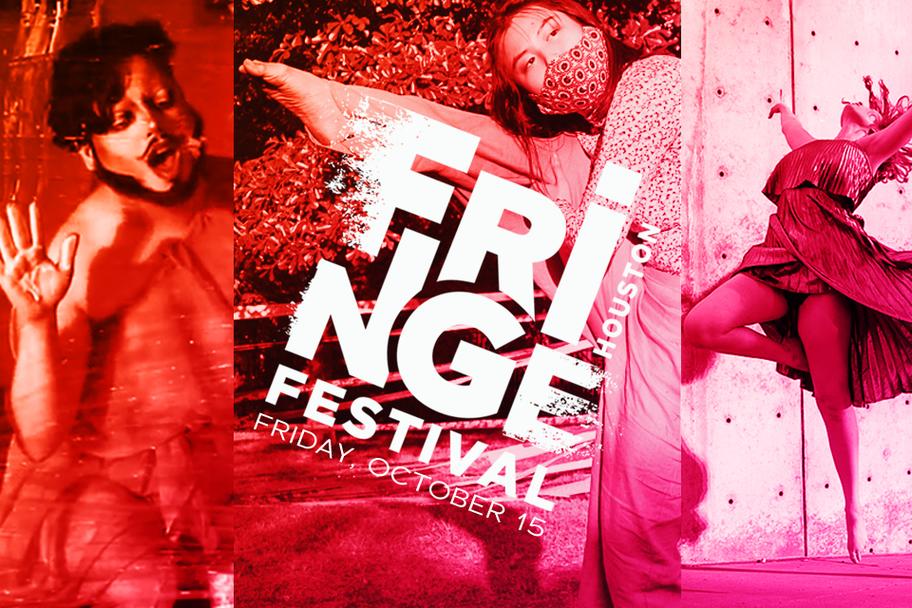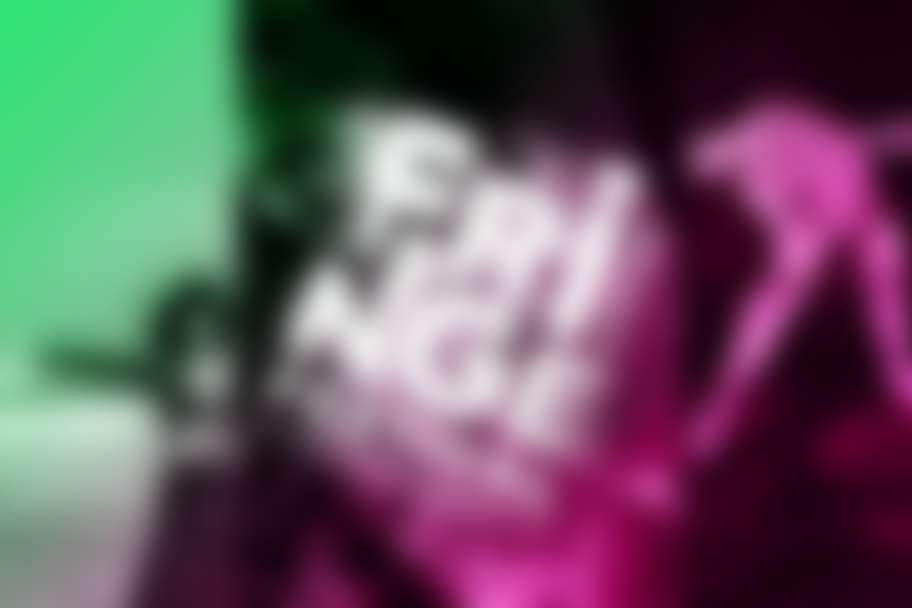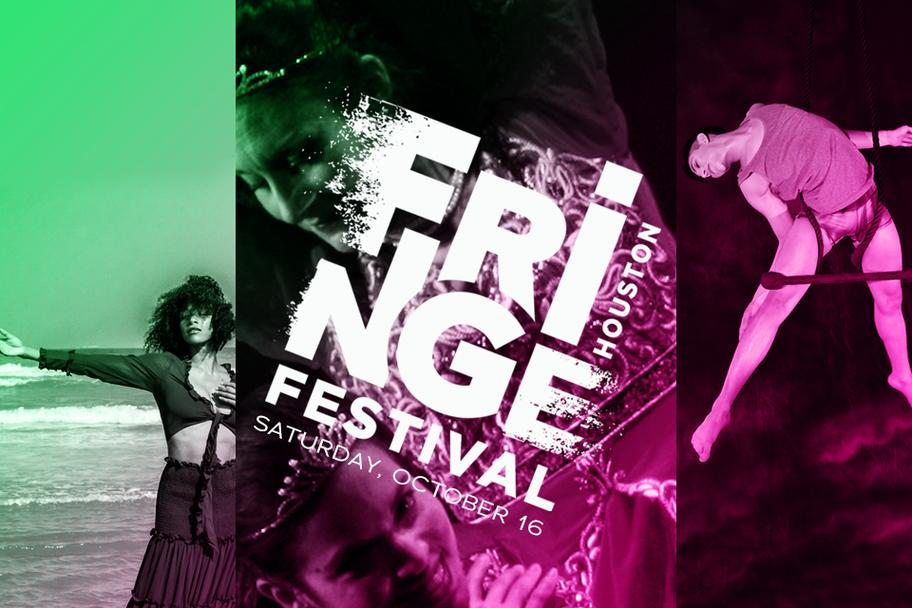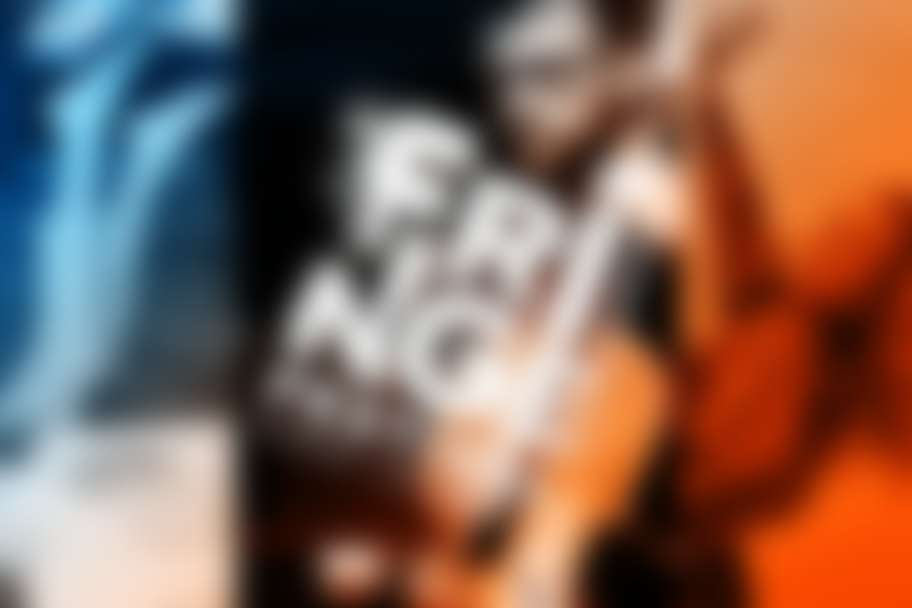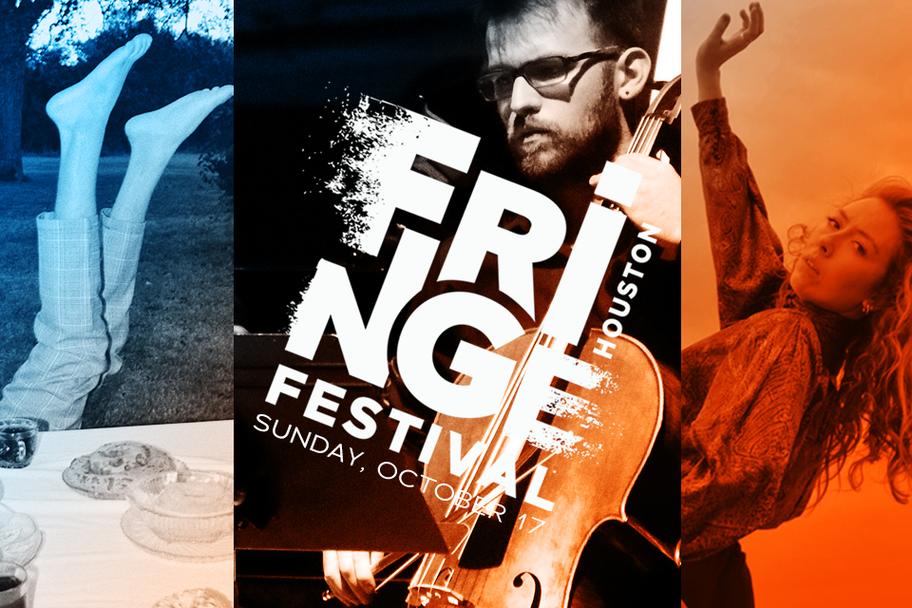 Celebrating 14 years of fringe performance art of all forms.....
Buy your ALL WEEKEND PASS NOW and SAVE!.
The 2021 Houston Fringe Festival will consist of three showcase-style evenings of fringe performances, each featuring a unique roster of artists from Houston and beyond! To ensure the safety of our performers and patrons during the ongoing COVID-19 pandemic, each performance will be performed to only 50% capacity. Audience members are strongly encouraged to wear masks.
Friday, October 15 @ 8pm
Opening night of the 2021 Houston Fringe Festival will include Ayan Felix's "We, Present in Space," a digital projection of an afro-future imagined through the eyes of queer and Black people that sees their dreams of land and gender realized. This new edit focuses more on the legibility of bodies and personhood with a focus on movement with body adornments via angel/fae costuming and the meditation with the land. Joining Felix is Stormie Holmes in a dance work called "Mania," a look into postpartum depression and anxiety, as well as the spiraling sessions experienced during a manic episode; SPIKE the Percussionist performs a new composition of esoteric percussion and live accompaniment; and Urethra Burns, an interdisciplinary drag artist presents "Gender Studies," an interactive work exploring the conflicting gender roles that are imposed on non-binary people. The Pilot Dance Project will be showing a duet by Ashley Horn from her critically acclaimed work The Sky Was Wild and festival perennial Margot Stutts Toombs will present a short film entitled "Beat Heart," inspired by the insertion of a pacemaker/defibrillator into her chest during the pandemic. Brent L. Smith, creative director of Groundworks Studios, will show "Departure," a new work inspired by his relationship with his father during their final days together. These beloved Houston artists will be joined by mixtamotus from Dallas, Texas; the collective of Reyna Mondragon and Martheya Nygaard will perform #WomenAre, a dance that seeks to redefine the possibilities for connecting with online communities and creating art in the digital world. #WomenAre has been sourced from over 400+ responses via Instagram by A/B testing for themes to inspire phrases and gestures cultivating in a duet focused on women's power and strength. Closing opening night is the world premiere of a new short film produced by Stephanie Saint Sanchez and Jay Mays! In Queer Bits, Professor Curtis Mathes space introduces her students to America's first prime time queer content by reliving pioneering newtwork TV moments. From space, no less!
Saturday, October 16 @ 8pm
Night Two continues with an evening entirely of dance! Toni Leago Valle's 6 Degrees Dance presents "Human re/con/struct," a work made from five different choreographic voices exploring the shift in society from the problem to the solution, and the desire to bring together personalities and cultures for the common goal of creating space for everyone. Houston dancer Loren Holmes will show "Translucent Transparency," about the struggle of wanting to be fully transparent but only being able to do so in a translucent way. Subject matter includes depression, addiction, and anxiety. The dancers of Houston Contemporary 2, housed inside the Institute for Contemporary Dance, will perform "sinking shifting," and they will also bring a new solo created by Olivia Wang. Ascend Dance Collective, based in the Woodlands, will show a new work by Artistic Director Nicola DeVries. Her new work, the first she has created since the onset of the COVID-19 pandemic, is an exploration of the solitary, yet, communal nature of "Wolves." Middle Eastern and North African dance artist Kristina Koutsoudas will show a filmed version of "Roya (Persian Dreams)," previously performed live at Houston Choreographers X6 and Dance Houston's Annual Celebration of Dance. artistic edGe, a pre-professional dance ensemble under the artistic direction of Katie Trevino, will bring to the festival two works: "No Food," a look into what happens when hunger sets in, and the loss of energy, confusion, and fight to persevere that ensues; and "Axiom," a dance that explores the scientific notion of an unprovable rule or first principle accepted as true because it is self-evident or particularly useful. Included in the Night Two line-up is a trifecta of classical Indian dance groups, including three-time festival participants Tejas Dance from Dallas, Texas; Dr. Sunanda Nair's "Ashtapadi," a dance commemoration of the dazzling beauty of Lord Krishna; and Sampradaya Performing Arts' "Aham Bramhmasmi - I Am Divine."
Sunday, October 17 @ 7:30pm
Closing night wraps up the 2021 Houston Fringe Festival with another appearance by Sunanda's Performing Arts Center with "Tillana," a bharatanatyam work featuring complex patterns and variations in the rhythm challenging the artists as they showcase their brisk, graceful, and energetic movement. Chris Gorman and Harwood Taylor provide an interactive storytelling experience with "Lifemarks," a work showing that photography can be an amazing tool in capturing both the big and small moments of everyone's life. Spoken word collective Invisible Lines, headed by Bucky Rea, presents a recitation of T.S. Eliot's "The Love Song of J. Alfred Prufrock" to movement, and Transitory Sound and Movement Collective will show its dance film "The Greying Rainbow," commissioned by the Madison Museum of Contemporary Art. " Several Modern dance choreographers will present new work on closing night, including Morgan Sandlin, who will show "spare me," an abstract spin on the childhood love of bowling; Kennedy Adams will present "Onism," an investigation of sleep paralysis and the effect of hallucinogenic experience within an awakened mind and still body; and Austin-based Anna Bauer will bring to Houston "Breakfast," a duet that depicts contrasting moments of nonchalance and tension between its characters. Acclaimed performance artist and Fringe regular Brittani Broussard will show a film that compiles her beloved face sculpture series, and Relative Dissonance will unveil a new composition that uses the language and experience from each performers "classical" and improvised music education. Rob Smith's AURA Contemporary Ensemble will perform "Yonder," a work for bass clarinet, violin, viola, cello and piano, with conductor.