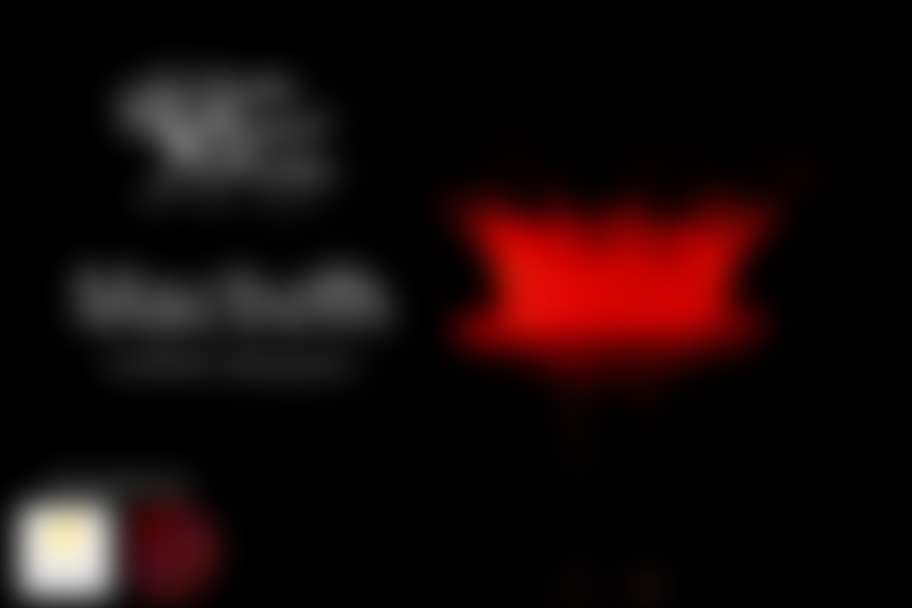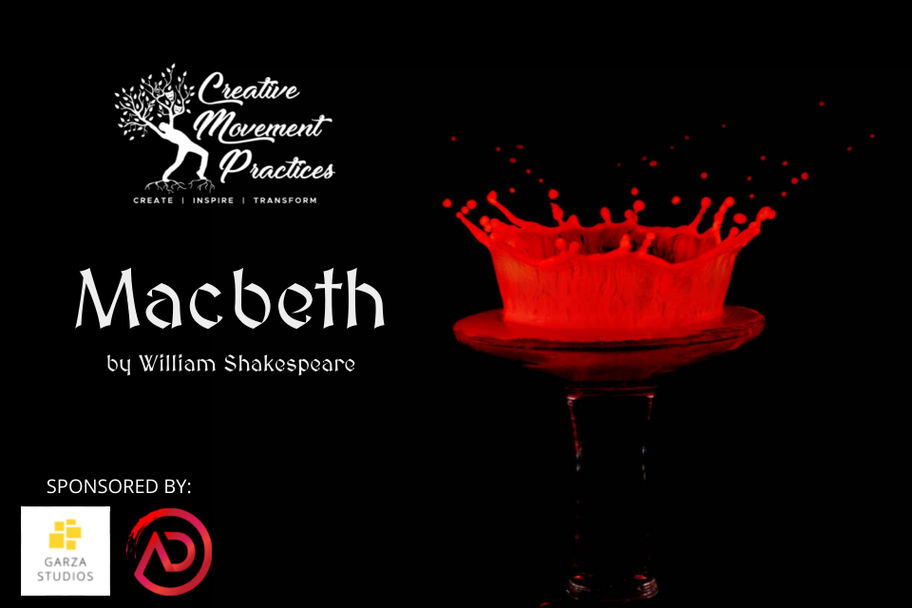 Did you miss out on the LIVE event this Spring?? You can now watch the Video-on-Demand!!!
Purchase access to the Video-On-Demand and watch BOTH versions of the show as many times as you want through November 13 at midnight!
You will received a confirmation email that will contain a code to access the second video.
---
"By the pricking of my thumbs, something wicked this way comes..." (Act 4, Scene 1 Macbeth). Set in a re-imagined 11th Century Scotland right after an unsuccessful uprising against King Duncan, our titular character, Macbeth, finds herself in the company of three spirits who prophesy that she shall be King hereafter. Will she allow fate to take its course in its own due time, or will she act on the visions and force it into reality? A fictional retelling of historical events, Shakespeare's Macbeth weaves a tale of witchcraft, regicide, and the punishment of death with no legacy.
Creative Movement Practices' founder Sarah Sneesby chose to cast the inaugural production unconventionally by casting the "spirit" of the actor over the gender, resulting in a wonderfully potent and powerful female-heavy cast. Join us as we merge the potency of Shakespeare's text, the historical context under which it was written, and present day realities to create a new retelling that looks at how politics, race, gender, and religion all affect the world in which these characters live and die in.
For more information on Creative Movement Practices, please visit their website.
---
CREATIVE TEAM
Direction: Sarah Sneesby
Assistant Direction: Andrew Roblyer & Alric Davis
Fight Choreography: Joseph Urick
Movement & Intimacy: Sarah Sneesby
Composer: Coffee Guzman
Sound & Lighting: Andrew Roblyer
Costume Design: Melanie Garvey, Katherine Rinaldi, Sarah Sneesby
Stage Management: Shelia Johnson
Assistant Production Management: Aili Maeve
Production Photo and Video Credits: Pim Lin
MAIN CAST:
Macbeth: Magdalen Vaughn
Lady Macbeth: Katherine Rinaldi
Banquo: Whitney Zangarine
Fleance/Macduff's Child: Andre Miranda
King Duncan: Ty K. Fisher
Malcolm: Andraes Hunt
Donalbain: Sharde Jackson
Macduff: Sam Martinez
Lady Macduff: Melissa Flower
Ross: Anthony Berry
Lennox: Chad Fontenot
Menteith: Tyler Rooney
Seyton: Adina Owen
Gentlewoman: Shannon Murray
Captain: Katrina Ellsworth (Fight Captain)
Ensemble: Algy Alfred, CarrieLee Sparks, Shelem Flores, Aili Maeve
UNDERSTUDY PERFORMANCE CAST:
Macbeth: Andraes Hunt
Lady Macbeth: Adina Owen
Banquo: Whitney Zangarine
Fleance/Macduff's Child: Andre Miranda
King Duncan: Ty K. Fisher
Malcolm: Algy Alfred
Donalbain: Sharde Jackson
Macduff: Sam Martinez
Lady Macduff: Melissa Flower
Ross: Anthony Berry
Lennox: Chad Fontenot
Menteith: Tyler Rooney
Seyton: CarrieLee Sparks
Gentlewoman: Shannon Murray
Captain: Katrina Ellsworth (Fight Captain)
Ensemble: Magdalen Vaughn, Shelem Flores, Aili Maeve