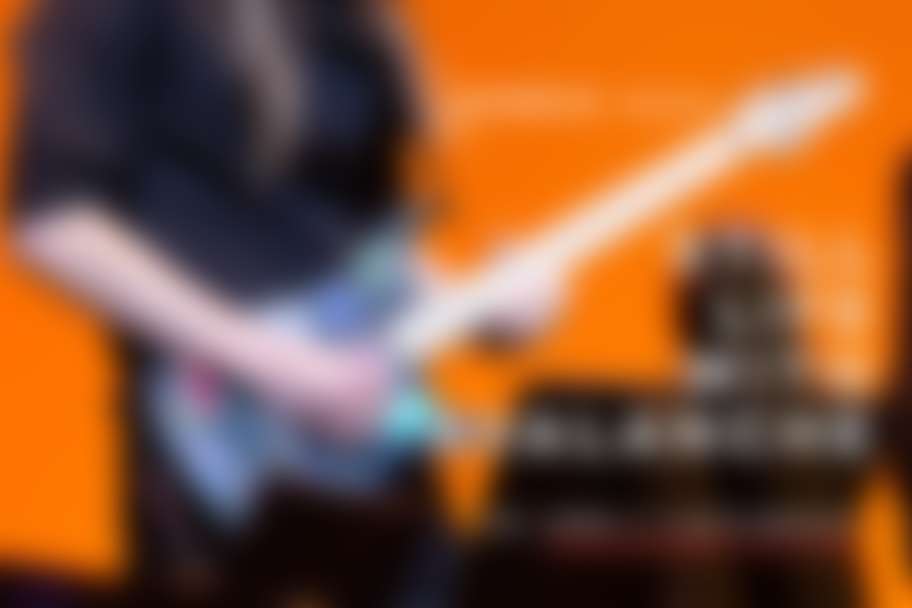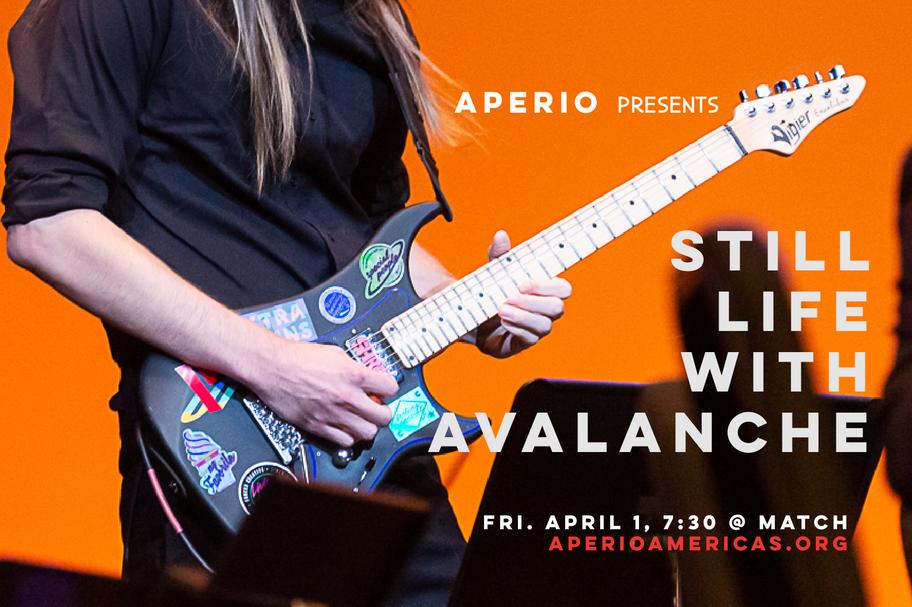 Electrifying American ensemble works Featuring guest composer & guitar virtuoso D.J. Sparr Works by Mazzoli, Snider, Lanman, Pärt, & Sparr
The spirit of punk rock, heavy metal, and classical chamber music combine to explosive effect on Aperio's next program, Still Life With Avalanche, featuring recent works by American composers D.J. Sparr, Missy Mazzoli, Sarah Kirkland Snider, and Anthony Joseph Lanman.
Described as a "guitar whiz with the chops to bang his sounds out to all fields across the entire music spectrum," D.J. Sparr appears as a guest performer and composer with Aperio's ensemble in three works, including the world premiere of The World Within. This Zappa-esque showpiece juxtaposes rock-funk wah-wah guitars, snare-cadence drums, Austin-style bass, and a wall of guitar amps with a classical chamber ensemble. Similarly, Sparr's Vim Hocket, Calm for violin and electric guitar showcases a dazzling array of both compositional and technical virtuosity in a duo for amplified violin and electric guitar.
Aperio's ensemble will also perform Sarah Kirkland Snider's You Are Free coupled with Aarvo Pärt's arresting Spiegel im spiegel. Snider's work pays homage to the venerated Estonian composer, electronically blending his recorded speaking voice with the ensemble as he discusses music's subtle power over humanity in an interview with the experimental Icelandic pop diva Björk.
The program is rounded out by additional works for varied ensembles by Anthony Joseph Lanman and Missy Mazzoli. Lanman's Hammer and Nail for electric guitar and piano, and il dolce stile nuovo, written for classical piano trio, draw inspiration from a broad swath of worldly influences, while Mazzoli's Still Life With Avalanche sketches a strange and evocative sonic landscape reveling in sounds that are by turns mournful, shocking, and exuberant.
PROGRAM
ANTHONY JOSEPH LANMAN
il dolce stile nuovo (2001) for violin, cello, and piano
Hammer and Nail (2016) for electric guitar and piano
MISSY MAZZOLI
Still Life With Avalanche (2008) for flute, clarinet, violin, cello, piano & percussion
AARVO PÄRT
Spiegel im spiegel (1978) for violin and chamber ensemble
SARAH KIRKLAND SNIDER
You Are Free (2015) for flute, clarinet, violin, cello, piano & percussion
D.J. SPARR
The World Within (World Premiere) for varied ensemble
Vim-Hocket; Calm (1997) for violin and electric guitar
PERFORMERS
Sergio Pallottelli, flute
Julian Hernandez, clarinet
Mary Grace Johnson, violin
Chloé Trevor, violin
Bree Ahern, cello
Daniel Saenz, cello
Craig Hauschildt, percussion
Andreea Mut, piano
Michael Zuraw, piano
photo: Lynn Lane