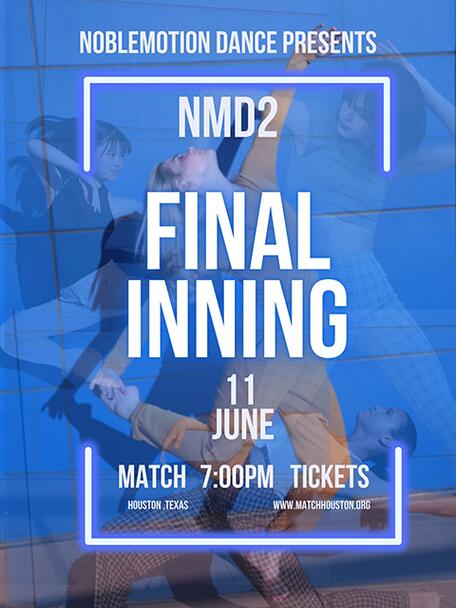 NobleMotion Dance (NMD) is thrilled to announce their Pre-professional company, NMD2's upcoming showcase, featuring stunning works by NMD directors Colette Kerwick and Lauren Serrano, as well as choreographers Hayden Stark, Travis Lake, and Kyle Craig-Bogard. The concert will also highlight NMD's latest performance programming, Accelerate, featuring a cast of fourteen dynamic dancers and six master choreographers, including Andy Noble, Brittany Deveau, Evelyn Toh, Francisco Graciano, Justin Curry, and Lindsey McGill. The show promises to be an unforgettable evening of dance, featuring both ensemble and solo performances by NMD2 dancers.
Serrano and Kerwick's piece is a mesmerizing work that explores the beauty of partnering and full-bodied dancing. The dancers' movements are fluid and expressive, creating an immersive atmosphere that will captivate the audience. Stark's work features intricate, detailed movement and technical proficiency, leaving the viewer wanting more. Lake's fun jazz number takes us back to the '70s with its disco-inspired music and high-energy choreography, making it impossible not to groove along with the dancers. Craig-Bogard's Broadway jazz mystery is a thrilling and fun piece that will have you on the edge of your seat as the dancers channel the iconic spy and navigate the intricate choreography.
NMD2 is a group of exceptionally talented young artists who are dedicated to pushing the boundaries of contemporary dance. Their performances are always unique and captivating, promising an experience that should not be missed.
---
Sunday, June 11 at 7:00 PM
Runtime:
2 hours with 1 Intermission
Tickets:
$15 Regular
$12 Students/Seniors