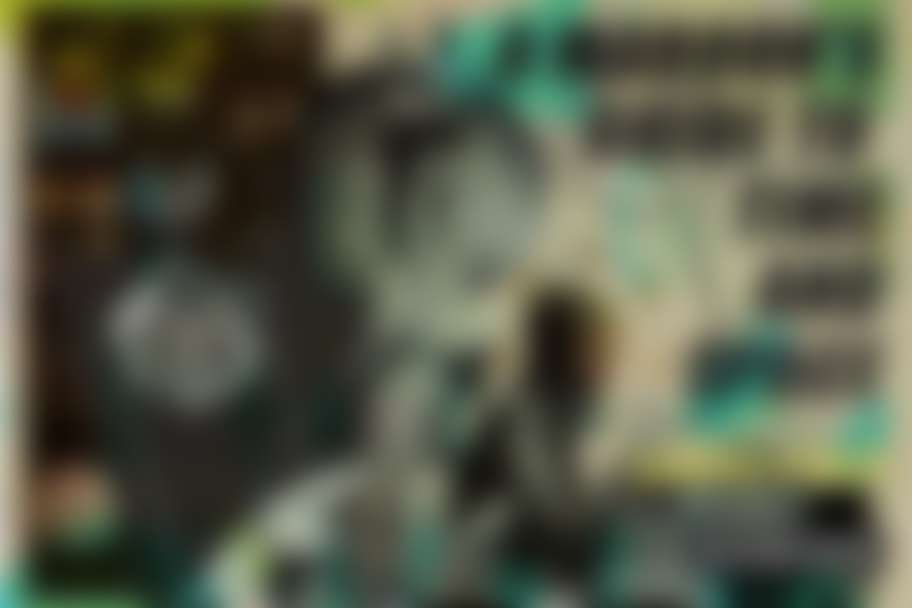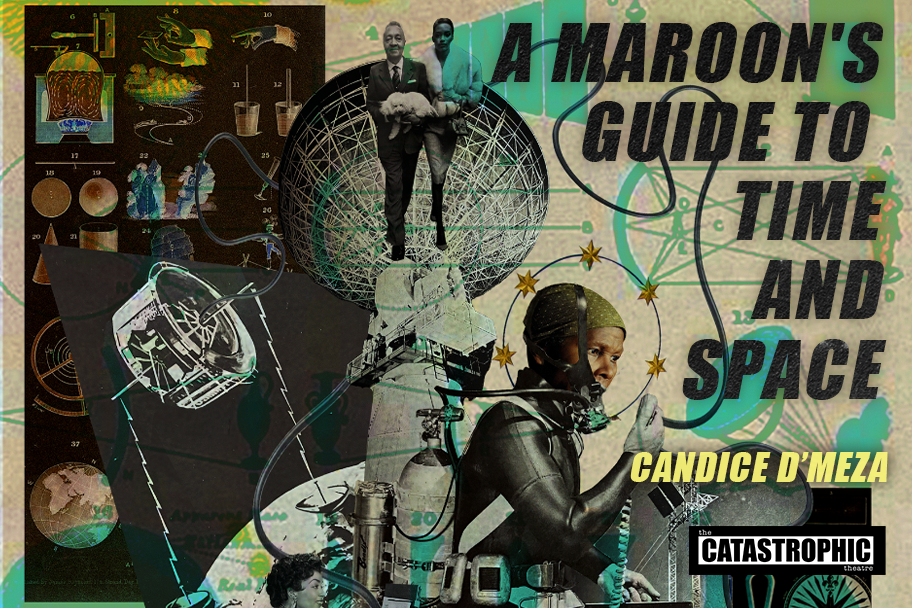 | Date | TIme | | Note |
| --- | --- | --- | --- |
| Friday, May. 26 | 8:00 PM | | Opening Night |
| Saturday, May. 27 | 8:00 PM | | |
| Sunday, May. 28 | 2:30 PM | | |
| Thursday, Jun. 1 | 7:30 PM | | |
| Friday, Jun. 2 | 8:00 PM | | *Feed The Happy |
| Saturday, Jun. 3 | 8:00 PM | | *Pride Night |
| Sunday, Jun. 4 | 2:30 PM | | |
| Thursday, Jun. 8 | 7:30 PM | | *Mental Health |
| Friday, Jun. 9 | 8:00 PM | | Free Beer Fri! |
| Saturday, Jun. 10 | 8:00 PM | | *BIPOC Arts |
| Sunday, Jun. 11 | 2:30 PM | | |
| Monday, Jun. 12 | 7:30 PM | | Industry Night |
| Thursday, Jun. 15 | 7:30 PM | | |
| Friday, Jun. 16 | 8:00 PM | | *BLACKOUT |
| Saturday, Jun. 17 | 8:00 PM | | |
"This is not a play."
The latest new work from Houston writer, actor, and director Candice D'Meza is a multidisciplinary, immersive theatre piece that blends live performance, music, video, and omniscient cosmic forces to travel the future-telling visions and seizure-fever dreams of heroic abolitionist and conductor of the Underground Railroad, Harriet Tubman.
Led by The Maroon Frequency, the unembodied consciousness of freedom-making African people across all times and dimensions, A Maroon's Guide to Time and Space invites audiences to board and deboard the time-ship that surrounds them, transcend science as we understand it, and escape their own linear timelines to experience true, abiding, and eternal access to freedom.
A Maroon's Guide to Time and Space is not a play. It is a groundbreaking, mind-expanding exploration of Afrofuturism, an artistic and cultural movement that combines elements of science fiction, fantasy, and African and African American culture.
A consummate artist that thrives on experimentation, D'Meza has activated minds, hearts, and spaces around Houston. As an actor, she has been a regular standout on the Catastrophic stage since 2014. During the pandemic, Catastrophic produced D'Meza's surreal, Afrofuturist micro-film series 30 Ways to Get Free. A Maroon's Guide to Time and Space represents a variation on the themes explored in that series, but is wildly different in tone, form, and content than anything she has created before. This play that is not a play is an ideal fit for The Catastrophic Theatre and we are so honored to produce its world premiere.
The production features a team of visionary artists, including playwright/co-director
Candice D'Meza; co-director Mikala Gibson; choreography by Stacey Allen; actors Crystal Rae, Brittny Bush, Rennette Brown, and Anthony August; and designers Afsaneh Aayani (sets), Hudson Davis (lights), Juan Saracay (costumes), Sean Ramos (sound), Tim Thomson (video), and Lauren Davis (props).
---
Runs May 26 through June 17
RUNTIME:
90 minutes with no intermission
TICKETS:
Pay-What-You-Can
---
SPECIAL EVENT NIGHTS
*Friday, June 2nd—"FEED THE HAPPY" NIGHT
Post-show discussion on following your Joy with Tracie Jae of The Quiet Rebel www.thequietrebel.org
*Saturday, June 3rd—PRIDE NIGHT
A night of arts and community for LGBTQIA+ audiences
*Thursday, June 8th--MENTAL HEALTH NIGHT
Post-show discussion of "Joy, Trauma, and Mental Health", Nicque Montgomery, and Dr. Alauna
*Saturday, June 10th—Black and BIPOC Arts Night
(Black/BIPOC Artists across Houston) Post-show discussion hosted by Bask Black on "Afrofuturism, Art, and Liberation"
*Friday, June 16th— Juneteenth BLACKOUT performance
(Black audiences encouraged)
*All are welcome to attend these performance dates. No one is excluded. But these performances are also marketed to welcome specific populations that may otherwise not attend the theatre, providing an an opportunity to collectively experience this play and be with community.