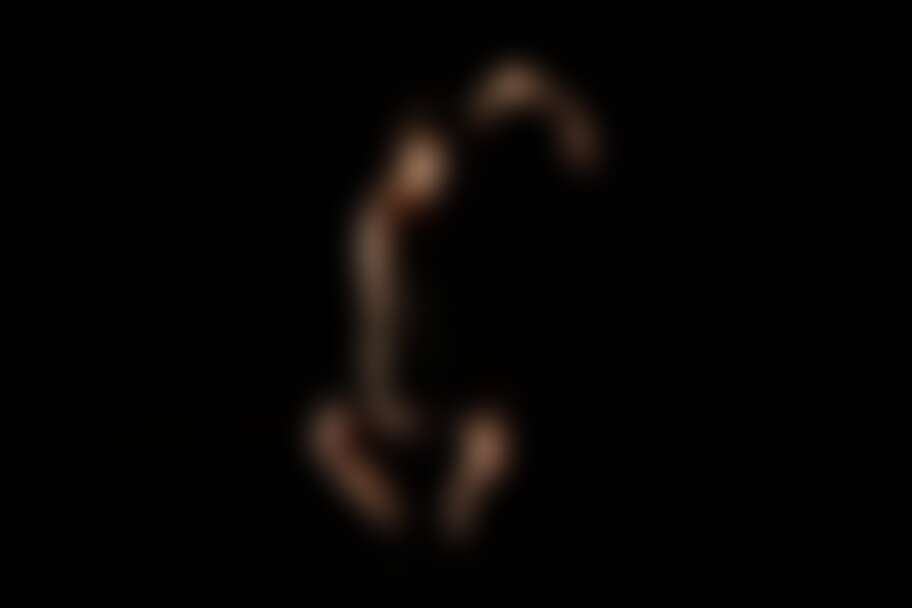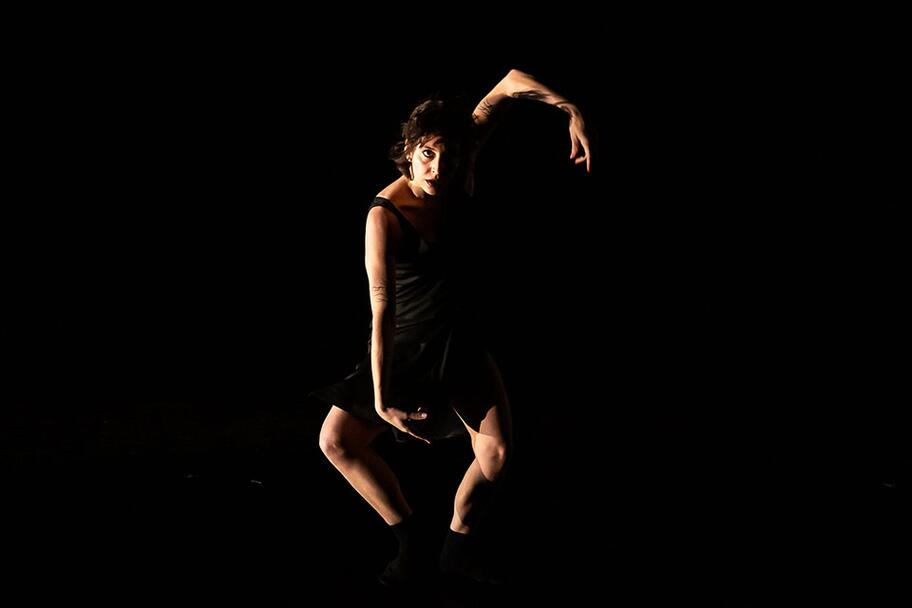 DID YOU MISS THE LIVE SHOW?
NO WORRIES!!
PURCHASE THE VIDEO-ON-DEMAND
Purchase Livestream/Video-On-Demand access for this show! Video-on-demand access runs through through midnight on Sunday, August 13.
---
Dance Source Houston kicks off the organization's 19th season with the 25th edition of Mind The Gap, an evening of works by local dancemakers Joy Crissmon, Marina Miller, Violet Moon, Dannielle Shaw, and Ama Kavya Udugamasooriya. The program will feature a range of dance forms, including aerial, contemporary, modern, and Sri Lankan, created and performed by dance artists based across the Greater Houston area.
Mind The Gap was created in partnership with MATCH to support independent choreographers and small dance companies in presenting their work. The program offers participants high production value, low administrative burden, and shared ticket income, as well as production and audience development support. Begun in January 2017, Mind The Gap has featured works by more than 110 local dancemakers to date, providing opportunities for dancemakers and connecting audiences with new dance experiences.
Meet The Choreographers
Joy Crissmon is a recent university scholar graduate of Stephen F. Austin State University. During her time at SFASU, she earned a degree in Dance, with a focus in performance and choreography, as well as a degree in Theatre, with a focus in acting and directing. Her dance style is a fusion of modern, ballet, and contemporary. Her work mirrors acquired life lessons and experiences she's persevered through in her personal life; her recent choreographic works include "From Eve to Dawn," "Searching Among Scattered Seeds" and "Shut up and play." Deeply inspired by Jordan Peele's films, Joy loves to leave easter eggs within her choreography, such as different metaphors and symbols that digest in the minds of the audience at a later time. She strives to use these easter eggs to push the audience to think deeper about the concept or reflect upon their own personal experiences.
Professional Aerial and modern dancer Marina Miller has been dancing from a very young age. Marina went on to pursue a BFA in Dance at Sam Houston State University. Marina had been trained in Ballet, Modern, Jazz, tap, and hip hop. Currently, she is teaching youth aerial classes at Cai Circus and Birons Youth Sports Center. She also studied at Dragon Fly Aerials Center in Colorado to obtain her aerial teaching certificate. In addition to teaching she is performing aerial entertainment acts at local venues in Houston. She has attended many dance and circus trainings such as the Houston Metropolitan Dance School and NECCA Circus Center.
Violet Moon is a choreographer, dancer, and artist. They toured as an apprentice with Revolve Dance Company before being invited to perform select works by ARCOS Dance Company and Hubbard Street Dance Chicago. Violet later collaborated and performed as a soloist in several pieces by Dorrell Martin, Mike Esperanza, and Mario Zambrano as a founding member of LÉON Contemporary Dance Company. Since, Violet has taught dance movement therapy at the Monarch Institute, choreographed pre-professional pieces, and presently performs as a freelance artist. Violet is also in the process of co-creating safe environments for healing and revolution through artistic expression.
Dannielle Shaw is a working choreographer, performer, filmmaker, and visual artist based in Houston, Texas. She has performed in works by Maya Orchin, Francisco Graciano, Andy Noble, and Drew Lewis. Shaw originally began dance at the age of twelve at Kennedy Dance Theater, where she trained under Milena Leben, Kyra Davis, and Jennifer Holbert. Dannielle is currently a graduating senior in the dance department at Sam Houston State University, where she has released several films and stage works. Her main focuses in choreography include the exploration of movement qualities and expression as well as improvisational techniques.
Ama Kavya Udugamasooriya is a US-born dancer with professional dance training and 15 years of experience in Sri Lankan and Indian dance classical forms. Ama started dancing at a very young age by passionately imitating Sri Lankan traditional dance videos frequently played at her home. She first entered Kuchipudi Kalakshestra in Dallas, Texas at the age of 5, learning this highly regarded Indian dance form. After six years of learning Kuchipudi, Ama began learning Sri Lankan Kandyan dance at Ritani Dance Academy. Then, Ama joined SalaRu Sri Lankan Cultural Organization in 2017 and continued her Kandyan dance training. Ama graduated in Sri Lankan Traditional Dances in 2021, parallel to her school career in her senior year. Ama then affiliated with the world-renowned Ravibandu Vidyapathi Dance Academy in Sri Lanka and continues to engage in dance training and practices. Ama also continues her dance practices at her College at Texas A&M, College Station, Texas, by joining the highly acclaimed classical Indian dance group TAMU Sahithya.
---
Tuesday, August 1 at 7:30 PM
Runtime: 1 hour with no intermission
Tickets: Pay-What-You-Can
$15 - Regular
$25 - Patron
$35 - Supporter
Ticketed income is equally split between the choreographers. Your ticket purchase, at any level, increases the amount of funds available to be redistributed directly to the artists.