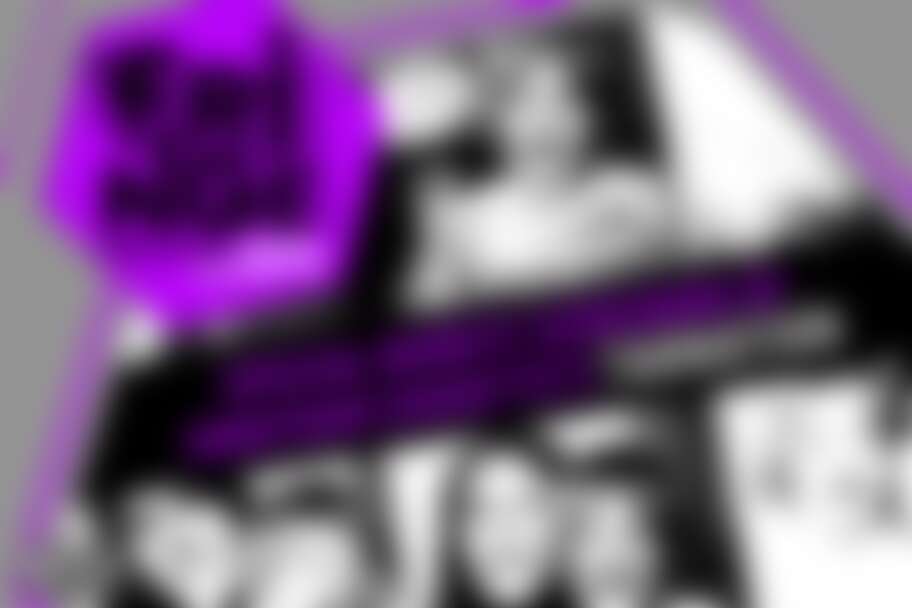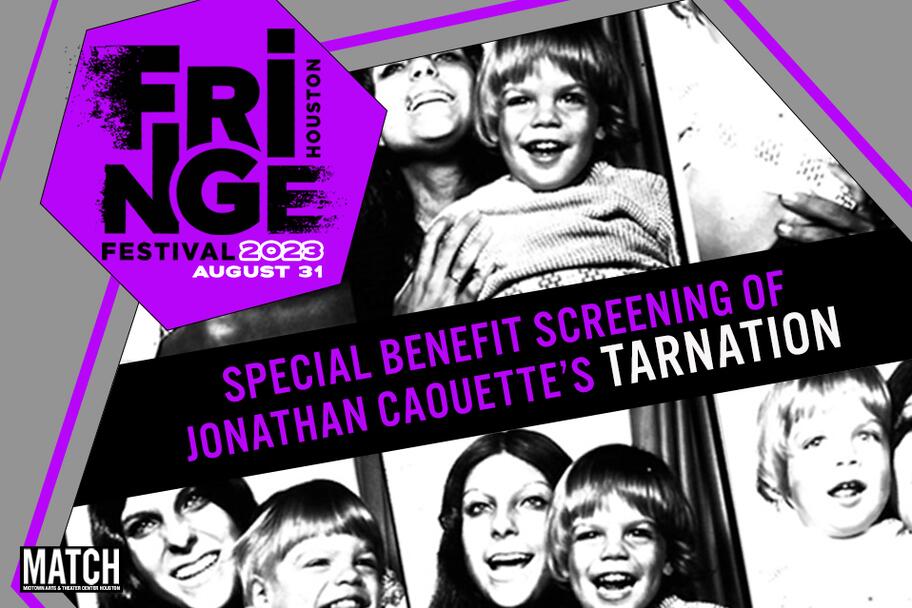 Houston Fringe Festival and Houston Cinema Arts Society
The 2023 Houston Fringe Festival and Houston Cinema Arts Society are proud to co-present a benefit screening of Jonathan Caouette's seminal film, Tarnation.
Part documentary, part narrative fiction, part home movie, and part acid trip, Tarnation is a psychedelic whirlwind of snapshots, Super-8 home movies, old answering machine messages, video diaries, early short films, snippets of '80s pop culture, and dramatic reenactments that create an epic portrait of an American family travesty. The story begins in 2003 when Jonathan learns that his schizophrenic mother, Reneee, has overdosed on her lithium medication. He is catapulted back into his real and horrifying family legacy of rape, abandonment, promiscuity, drug addition, child abuse, and psychosis. As he grows up on camera, he finds the escapist balm of queer music theater and B horror flicks and reconnects to life through a queer chosen family. Then a look into the future shows Jonathan as he confronts the symbiotic and almost unbearable love he shares with his beautiful and tragically damaged mother.
The screening of Tarnation will be followed by a panel discussion led by Stephanie Saint Sanchez (Seniorita Cinemas) and Kristian Salinas (formerly of QFest). This screening will contribute funds to Jonathan's current medical recovery journey. For more information on his GoFundMe campaign, visit https://gofund.me/ff019950.
---
Thursday, August 31 at 7:30 PM
Runtime:
90 minutes followed by a Talkback
Tickets:
$15 in advance
$20 at the door
---
THE NEW FACE OF DOCUMENTARY
In Tarnation, Caouette reconstructs a large portion of his family history through the use of existing home movie footage. In the context of the film, this footage transcends its traditional archival and sentimental functions and becomes compelling documentary material in its own right as therapeutic for the audience as it is for the filmmaker. As Executive Producer Gus Van Sant notes, "They are no longer home movies, but movies of the home." Like Capturing the Friedmans before it, Tarnation reexamines and recombines existing footage in order to arrive at a greater truth about the nature and dynamics of the American family unit. Through the prism of time and distance, the pain and suffering of the past become cathartic for both filmmaker and audience. It's a cinematic memoir that is at once personal and public; the collective experience of a generation transformed by cheap and easy access to video cameras, cassettes and players. Caouette's powerful and disparate use of found footage evokes a contemporary cinematic collective unconscious through the manipulation of film clips, pop songs and cultural moments that are Caouette's as much as our own. Tarnation suggests a new era for movies, moviemakers and audiences - a revolution in audiovisual confessional.
DIRECTOR'S COMMENTS
I was born and raised in Houston, Texas, where I grew up mostly with my grandparents while my mother Renee was in and out of hospitals dealing with her mental illness. I also spent time in the foster care system, where I experienced a great deal of neglect and abuse.
Filmmaking for me became a means of disassociation and escape. By picking up a camera when I was a kid, I found a way to survive the life I was enduring. I used the camera as a weapon, a shield and a way to illuminate how I was feeling about everything. Filming things was a way of talking to myself. When I was 8, other kids were outside playing football or hackey-sack; I was inside writing a rock opera or storyboarding a movie I had just seen. My idea of a good time was sticking a camera in my grandma's face and asking her about her life.
Tarnation is a film about youth, art, sexuality, mental illness, America and survival. It's also a love letter to my mother Renee, and to all mothers everywhere.
Everything in Tarnation is true. My mother Renee was diagnosed with acute 8 bipolar disorder and schizoaffective disorder, and is a survivor of the sometimes primitive mental health institutions of Texas in the 1960s and 1970s. I do have depersonalization disorder, which is defined as a feeling of disconnection from the body and a constant sense of unreality. They don't really have a cure for this disorder, so it's something I have learned to live with. Tarnation is designed to mimic my thought processes so the audience can also feel like they're in a living dream, which can be scary and intense, but also beautiful and glorious. Tarnation is a documentary in the sense that it_s a true story but it's also a happening, an encounter, and a way for you to meet me and for me to meet you.
I love so many films and filmmakers that it's hard to single out a few, but I'm especially inspired by the work of Alejandro Jodorowsky, John Cassavetes, Lars Von Trier, William Friedkin, Paul Morrissey, John Boorman, David Lynch, Sidney Lumet, Michael Moore, Albert Maysles and so many others! I'm a big collector of movies, music, and other madness. At last count, I have 1,349 films on VHS, betamax and 16mm, and 2,046 LP's and CD's.
I believe Tarnation is the first feature film ever seen on a festival screen that was created solely on Apple's iMovie program (including picture edit, effects/timing, sound edit and mix.) Boy, has that been a challenge! My boyfriend_s aunt Vicky gave him a computer last year, and I taught myself iMovie on it at night. By day, I was a doorman for a 5th Avenue jewelry shop, a job that I recently had to quit to finish the film. I hope they hire me back -- they had a good health plan.