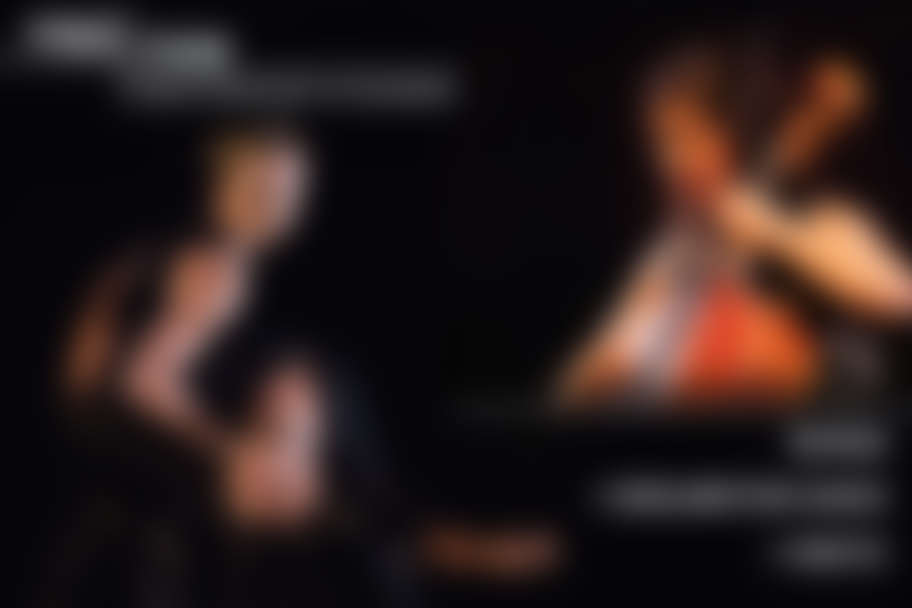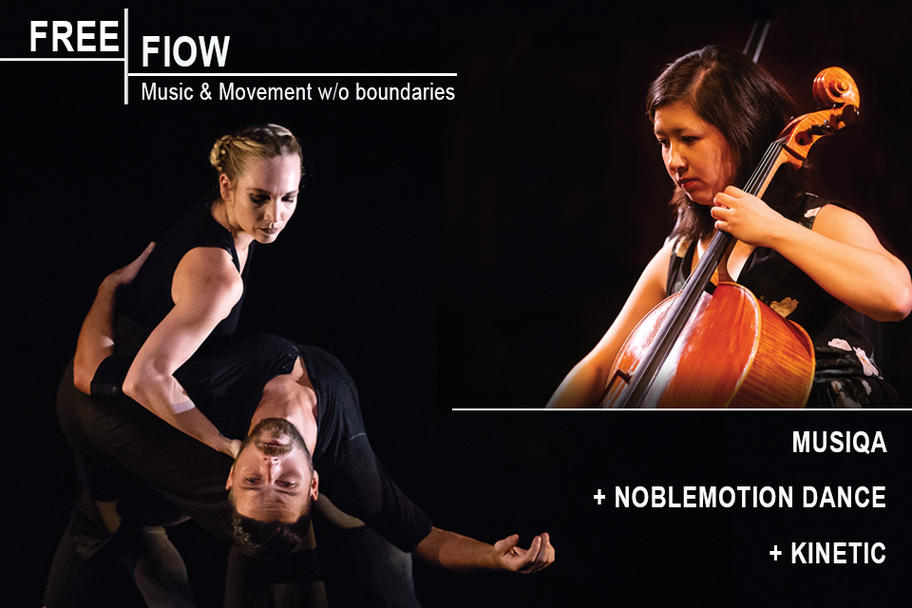 16 Dancers & 19 String Musicians:
Musiqa, NobleMotion Dance, and Kinetic collaborate in Free/Flow
Three Houston arts organizations collaborate in Free/Flow. Musiqa, known for its adventurous programming, matches wits with the visually stunning work of NobleMotion Dance. The evening features dances performed to the music of Christopher Cerrone, Pierre Jalbert, and Francois Rabbath played live by the conductorless ensemble Kinetic. NobleMotion Dance will also present the heartfelt duet Couplet and Kinetic will play two works, Starburst and Strum, by acclaimed composer Jessie Montgomery. Warm up your winter with this expressive combination of melody and movement, featuring one of the largest performing forces to perform at the MATCH.
Of Mud and Marrow leans into Pulitzer Prize finalist Christopher Cerrone's haunting composition High Windows, creating a primordial world. At times meditative, the dance reveals moments of desire and loneliness. Noble states, "much of the movement motivation was drawn from watching newborn animals and insects struggle to survive. Yet somehow, there is this deeply emotional underpinning to the work that is very human."
Lioness, both sultry and predatory, features a women's trio moving to Francois Rabbath's impassioned bass solo Poucha Dass. Dedicated to Ravi Shankar, Poucha Dass evokes the sound of the sitar, interweaving Eastern sounds with Western melodies. The dancers face the bassist and a lively conversation ensues. Arms carve, flutter and flex in response to the bass players every movement.
Autumn Rhapsody, a collaboration with Musiqa composer Pierre Jalbert, presses into the space and unfurls into moments of chaos. The Noble's physical movement style and penchant for partnering is on full display. Composer Pierre Jalbert, winner of the Rome Prize and Lincoln Center's Stoeger Prize for Lifetime Achievement in Chamber Music, has developed a musical language that is engaging, expressive, and deeply personal.
Starbust and Strum showcase Kinetic's virtuosity in works by up-and-coming composer Jessie Montgomery. Winner of ASCAP's Leonard Bernstein Award, Montgomery is one of the featured composers in the New York Philharmonic's Project 19, celebrating the 100th anniversary of the ratification of the 19th amendment. Upcoming commissions include works for the Imani Winds and Catalyst Quartet; a cello concerto co-commissioned by Carnegie Hall, the New World Symphony, and the Sphinx Organization; and a new work for the National Symphony.
Couplet, a duet for Brittany Deveau and Seth McPhail, rounds out the program and is an elegant work that speaks to mature romance.
Tickets
Regular - $35
Student (with valid ID) - $10