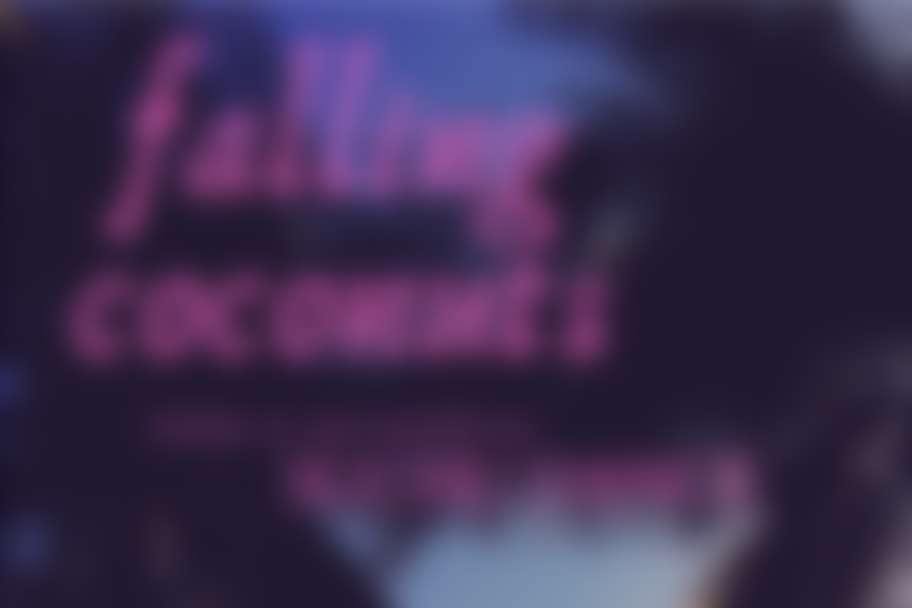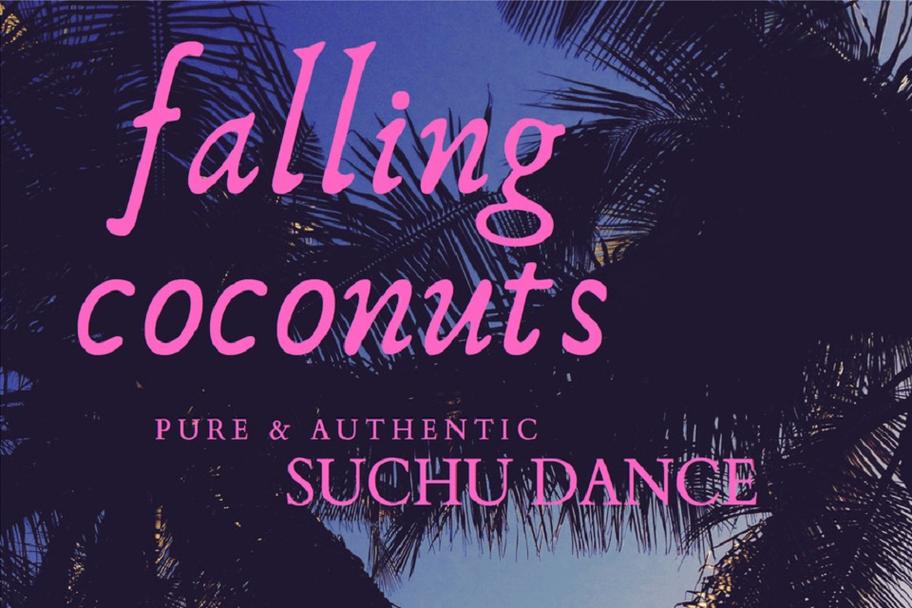 A new evening-length dance work by the artistic director of Suchu Dance
Suchu Dance
Pure and Authentic.
free fall
rest in peace fido killed by a falling coconut
death by fruit
a tropical inspired reflection of life's absurdities
loneliness
transgression
detours
realization of a lifelong commitment to an art practice.
re-awakening of a need for movement.
falling coconuts is Suchu Dance at its finest and most distilled
6 months on the ocean
6 months of endless love-well not quite, that just sounds like it would have been nice
6 months of jagged, shredded, lovely shards of love
In 2018, Suchu Dance Artistic Director Jennifer Wood disembarked to India and put her life on hold for a while. Six months later, she is back home for a brief stay. Before she left, the company had a final appearance, possibly the last opportunity to see a Suchu Dance in Houston for some time to come. That last show, Mkay (Everything's going to be all right, or whatever) posed the challenge: Lets see if you can survive without everything that you once held dear and necessary for your existence. Throw out the rulebook for your whole life. What could go wrong?
falling coconuts is the answer to that challenge.
From Choreographer Jennifer Wood:
Number of times in India that I
was attacked by a peacock 1
fell on my face 1
fell on my ass 3
became ill 10
almost died from choking 3
ate dal and rice 10,478
had loose motion 12
saw the monsoon rains start in Mumbai 1
saw monkeys 2
saw a camel 3
had deep discussions about human perception 3
got drunk *&%$))&(&%# (don't remember)
almost missed a flight 2
missed a flight 1
turned down weed 262
pretended to be ok 180
got hijacked on the open road 1
saw cows (not as many times as you would think)
was amorously groped by a frog 1
had ants in my pants 57
had to get an injection 3
slept overnight at a mushroom farm 10
did a dance-off with a teenage girl 1
ate at McDonalds 1
ate steak 7
had complete strangers go out of their way to help me 33
had poetry read to me 1
had music played to me 2
got the side eye 72
We are also pleased to have Sand Crafting on the program, a dance film by Carlos Perez and Hillary White. Sand Crafting explores serenity and cleansing through the use of water and sand.
Cast
Ashley Horn
Adam Castaneda
Allen Lapoint
Ashley Boykin
Carlos Perez
Lysette Portano
Holly Moran
Tory Pierce
Julia Rubio
Company Manager: Adam Castaneda